Get AppleCare Protection plan for your new iPhone for extended warranty
When you buy an AppleCare Protection Plan and something untoward happens with the device covered under it, you just need to pay a small fee to repair it. Moreover, the customer can receive convenient global repair coverage for both, parts and labor from Apple-authorized technicians around the world. So, if you don't mind buying AppleCare+ for your iPhone, check out this guide!
How to activate AppleCare Protection plan for your new iPhone
Whenever you purchase an iPhone, it comes with a one-year limited warranty and 90 days of complimentary technical support. If needed, you can extend your coverage to 2 years from the buying date of your iPhone via AppleCare Protection Plan. Read this post to know how to get it for your iPhone.
You can choose to buy AppleCare+ for your iPhone
Via your iPhone
Via Online
By visiting the nearest Apple Store
By calling 800-275-2273
You can buy or activate an AppleCare Protection Plan and extend the life of your Apple device, just in case there's an issue with it in the future.
1] Get the plan via your iPhone
Unlock your iPhone and go to its Settings.
Tap General and then, choose the About option.
Next, tap AppleCare+ Coverage Available link and follow the onscreen instructions to choose and buy AppleCare+.
2] Get the plan online
Visit this link. The online method requires you to verify your serial number and run a remote diagnostic. It also requires you to provide your contact information. Apple takes your privacy seriously so don't worry about any misuse of your personal information.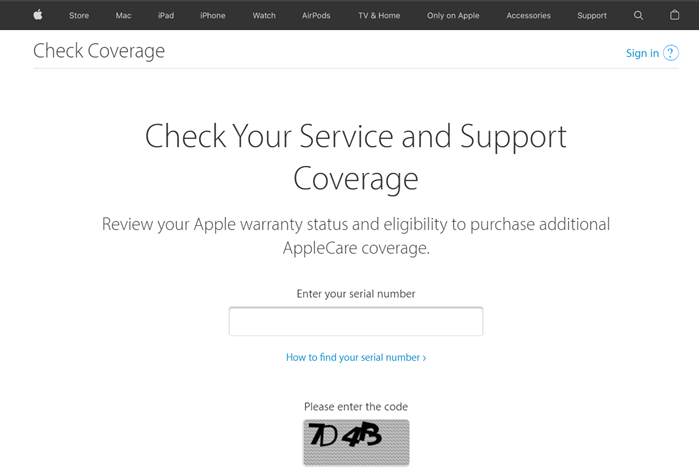 Just visit this link and enter your First name, Last name, and Email address. Thereafter, when Apple has all the details with it, contact them
3] Get the plan by visiting nearest Apple Store
All it requires is proof of purchase alongside, some physical inspection.
4] Get the plan by calling 800-275-2273
Like above, this method too requires you to run a remote diagnostic and provide proof of purchase.
These are some of the ways via which you can get the AppleCare Protection Plan for your iPhone.
Thus, you can take some extra precautions and add coverage for accidental damage by buying AppleCare Protection Plan for iPhone. The plan offers extended protection against hardware defects. Also, with its Express Replacement Service you can get a replacement iPhone before you send the broken one for repair.
Hope it makes sense!
Share on Facebook