iPhone's personal hotspot keeps disconnecting? Here's how to fix it quickly
In just a few taps, you can convert your iPhone into a mobile hotspot, ready to share data with Wi-Fi-capable devices. Still, many users complain, that moments after enabling the iPhone's personal hotspot, its icon keeps flickering and then, disconnects completely. In this post we attempt to fix this nagging issue.
Fix iPhone's personal hotspot keeps flickering before disconnecting
Unlike the regular Wi-Fi hotspot that is tied to a physical location iPhone's personal hotspot transforms your Smartphone into a mobile internet hub. As such, you can move from one room to another without facing any connectivity issues. However, when the mobile hotspot in iPhone fails to connect persistently, things can get ugly. Worry not, try these troubleshooting steps.
Verify if Allow Others to Join is enabled.
Reset Network Settings.
Turn on Maximize Compatibility.
Check your cellular data limit.
Restart your iPhone.
Most of the major carriers offer tethering services that allow you to create a personal mobile hotspot on iPhone but the ability to create a Wi-Fi hotspot depends strictly on your service plan and data allowance.
Why my hotspot is not working?
In some cases, you may find iPhone hotspot keeps disconnecting or the mobile hotspot for iPhone may appear greyed out. This mainly occurs when the Mobile data is turned off. So, make sure the Mobile data option is set to On.
Go to Settings.
Expand the Mobile Data entry and toggle on the switch.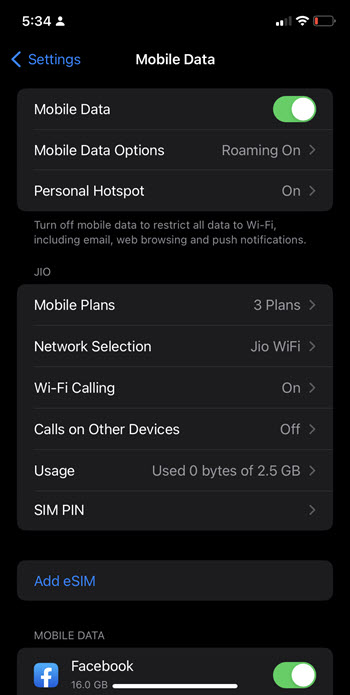 In other cases, you'll need to follow these troubleshooting tips.
1] Verify if Allow Others to Join is enabled
A personal hotspot in iPhone can provide Internet access to other devices signed into your iCloud account without requiring you to enter the password. So, when you want to connect some devices instantly but find the hotspot not working, check if the 'Allow Others to Join' option is On or not.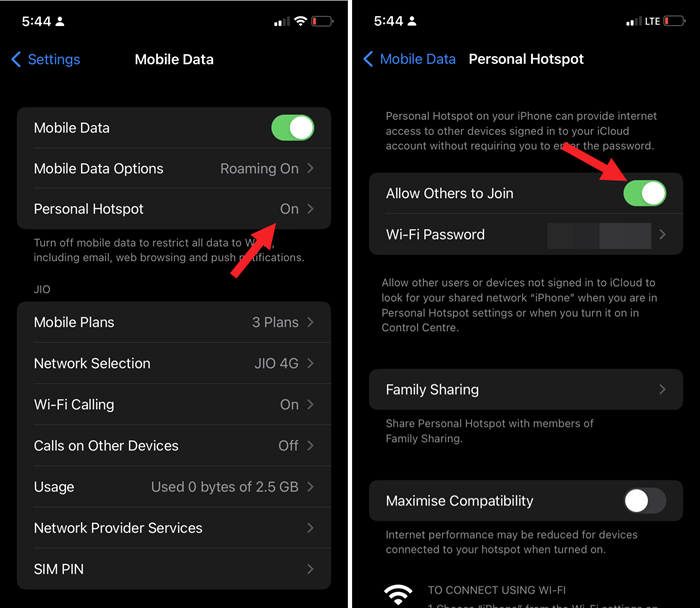 Open Settings, go to the Mobile Data heading.
Look for the Personal hotspot entry. If it is enabled, make sure to toggle on the Allow others to join switch.
2] Reset Network Settings.
When the Personal hotspot icon/time stamp keeps flashing on and off over the iPhone screen and then disconnects rapidly, try resetting the Network Settings. For this,
Go to Settings, choose General and scroll down to the bottom to choose Transfer or Reset iPhone entry.
Tap the Reset link then, hit the Reset Network Settings.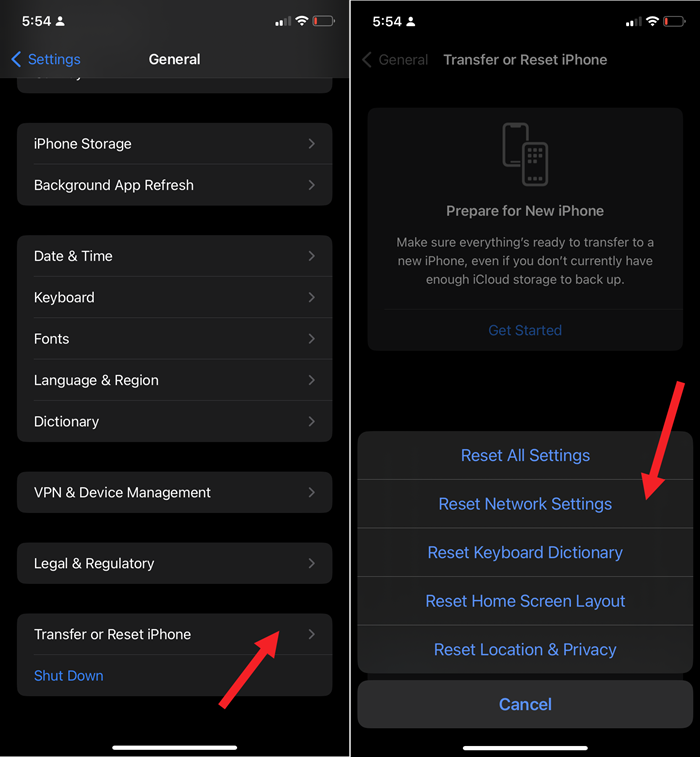 3] Turn on Maximize Compatibility
This feature is available in iPhone 12 and later versions add support for Personal Hotspot tethering over faster 5GHz Wi-Fi, compared to 2.4GHz Wi-Fi in earlier iterations. So, if the iPhone hotspot keeps disconnecting, every time you try to establish a connection, enable the Maximise Compatibility option under Settings.
Go to Settings, expand Personal Hotspot and scroll down to Maximise compatibility option to select it. Note – Enabling Maximise Compatibility can impact the internet performance and Wi-Fi security of devices running on the hotspot.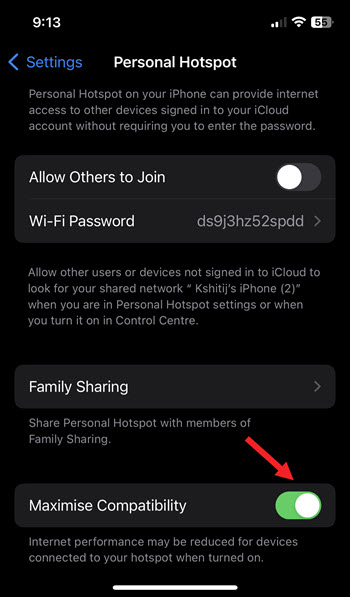 4] Check your cellular data limit
If you're on a prepaid plan that has a daily or monthly data limit, make sure that you haven't exceeded it. Because when you exceed the limit, the carrier service will automatically throttle the speed, rendering your hotspot ineffective.
5] Restart your iPhone
Modes like the Battery saver mode works by limiting certain non-essential functions on your phone to conserve battery life. But this shouldn't affect your iPhone's ability to create a hotspot. So, if you have the Battery saver mode turned On while you are still experiencing the hotspot disconnection issue, restart your iPhone to remove any bugs.
On a side note – tethering drains battery life in addition to data. So, buying a portable charger if you intend to use hotspot mode frequently seems a good idea.
Hope that makes sense!
Share on Facebook