A guide to use the Twitter voice feature to tweet audio messages via Twitter for iOS app
Twitter Voice is perhaps not entirely different from Tweeting text. It's just that you can record a snippet of audio to post it as a tweet with audio attachments. You don't need to manually type words. Each voice Tweet you create can accommodate up to 140 seconds of audio. Even if there's something more to say it can be carried over as a thread with multiple Tweets (up to 25 tweets).
How to use Twitter Voice to Tweet audio messages on the Twitter for iOS app
Twitter originally started as an SMS text-based service. Over time, it evolved into a strong micro-blogging platform, enabling more expression. Now, it even allows its users to tweet audio messages through Voice tweets. It's a move that intends to make it easier for users to Tweet on the go with their voice. Here's a breakdown of how to use Twitter Voice to Tweet audio messages on the Twitter for iOS app.
Launch the Twitter for iOS app. Tap the Tweet compose icon (visible as the + icon at the bottom of the screen). Tap the waveform to use the Twitter voice function.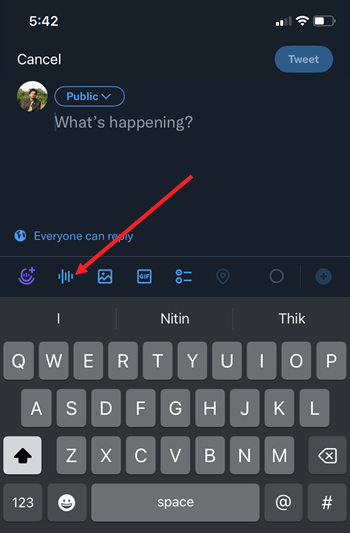 Tap the Mic icon to start recording your voice. You can record up to 140 seconds. That corresponds to 2 minutes 20 seconds. Hit the Done button if you've finished recording. If the voice message exceeds this limit or appears to be quite longer then, it can be threaded up to 25 Tweets. Just hit the + button at the bottom of the screen to add more.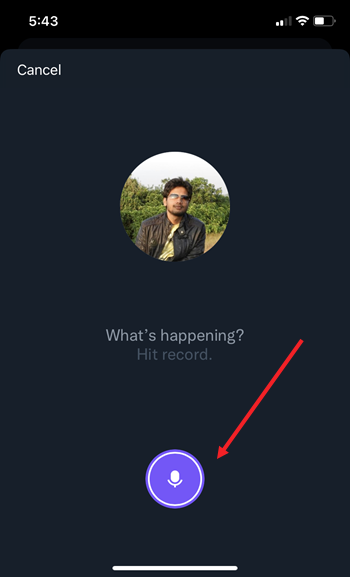 When you're ready, tap the Tweet button to publish your tweet. It will be published with the audio attachment. Hit the Play button to see if it works.
When someone plays the audio, your current media profile photo will show alongside your audio attachment on their timelines. For you, the voice tweet will automatically minimize in an audio dock at the bottom of your screen so that you can continue listening as you scroll through the app or leave it to open other apps.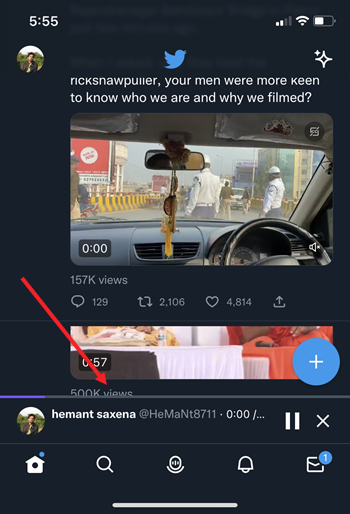 That's all you need to know about the Twitter Voice function and use it to enhance the overall experience not only for you but also for your followers.
Hope that helps!
Share on Facebook