Moderate comments on Instagram with this simple trick
There are a few settings in Instagram that allows you to moderate comments. So, if you are looking to use the service in some of the best ways possible, read our post on how to hide comments on Instagram from certain followers. We are sure, this tip will level up your Insta game!
How to moderate comments on Instagram without turning it off
By choosing to hide comments on Instagram you find offensive, you can not only continue to keep your Instagram account public but also more protected. That way, you can easily filter out comments you don't want to appear for your posts without turning off comments completely! By the way, you can also pin comments on Instagram.
Launch the Instagram app on your iOS or Android phone and go to your Profile. Select Menu, visible as 3 horizontal bars in the upper-right corner of your mobile screen, and then, tap the Settings option.
Under the Settings screen, scroll down to the Privacy heading and tap the side arrow to expand it.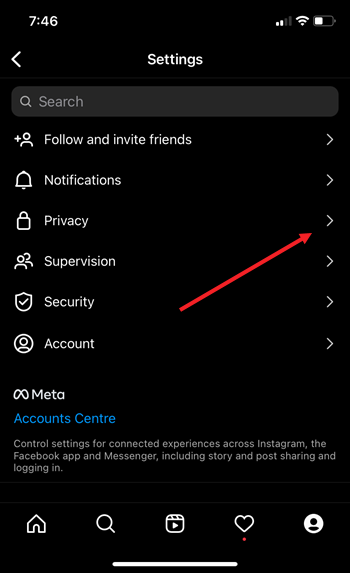 Under the Interactions heading, expand the Hidden words menu. It lets you protect yourself from comments and message requests that contain offensive words, phrases or emojis.
Make sure, the Hide Comments toggle under the Harmful or offensive comments and messages is enabled.
If you would like to create a list of words, phrases, and emojis you don't want to appear in comments or message requests, tap the Manage Custom Words and phrases entry.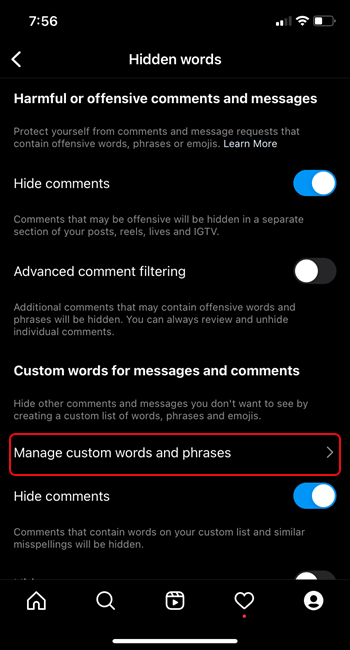 Add multiple words, phrases and emojis separated by commas. You can update the list any time.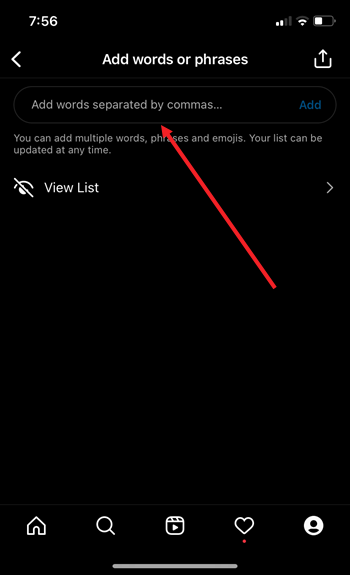 Similarly, when you enable the Hide Message Requests option, message requests containing words from your list will be moved to the hidden requests folder. Instagram will also filter notifications for these messages.
Hope that makes sense!
Share on Facebook