Set up Apple AirTag to keep track of your personal items
There's no 'On' or 'Off' switch to set up Apple AirTag. In that sense, it offers some convenience to connect to the desired device without having to navigate through the maze of settings. Still, the process involves a few steps and some decisions you should take while completing the setup. Follow along as we'll walk you through it in some time.
How to set up Apple AirTag without hassles
Before you slap the puck-shaped tracking accessory on any of your personal items and start tracking them, you'll need to take the device out of the box and uncover it. Apple sells AirTags individually, or in packs of four. You can even choose to engrave it with letters or an image before purchasing it. Then, assuming the AirTag is new and never used, follow these steps to set up Apple AirTag.
Remove the AirTag from the packaging box. Then, pull out the plastic tab to activate the AirTag. It is what stops the battery connector from working. You'll also hear a sound.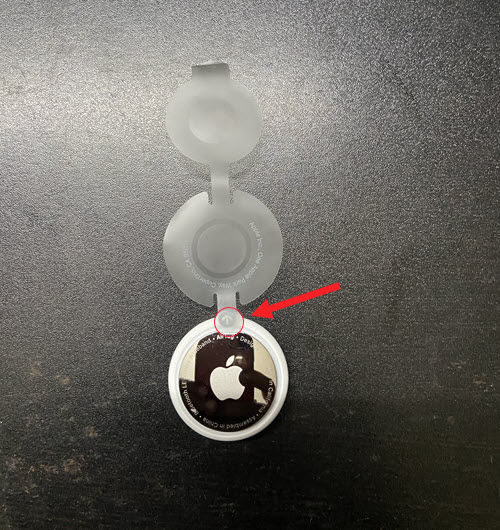 Hold the AirTag near your iPhone or iPad. A connection notice should flash on your iPhone screen. Tap the Connect button.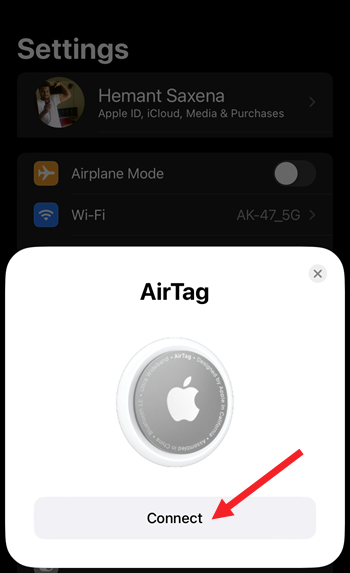 Pick a name from the existing list, or scroll down to select Custom Name. Hit the Continue button to proceed further.
A notice will appear on your iPhone or iPad screen, indicating that the AirTag is linked to your Apple ID. Review the information and if all looks good, hit the Agree button.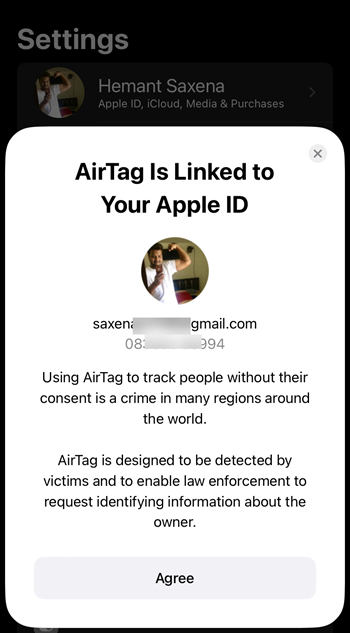 When connected, you can find the AirTag under the Find My app's Items tab.
To track your AirTag down, you must have iOS 14.5 or above installed on your iPhone or iPadOS 14.5+ on your tablet. Moreover, Apple takes care of your privacy concerns as your location data and history are never stored on the AirTag itself. Even the devices that send the location details of your AirTag, stay anonymous.
How AirTag work?
Your AirTag sends out a Bluetooth signal that can be readily picked up by nearby devices in the Find My network. These devices then, send the location of the tracking accessory to iCloud. As such, you can launch the Find My app on your iPhone or iPad and pinpoint the precise location on a map. If you are using an iPhone 11 or later, you can use Precision Finding technology to get to the location of the AirTag device via on-screen instructions too.
Share on Facebook