How to delete history from Safari to keep no records of your search activity
Your Safari browser will likely keep the record of all the visited websites indefinitely in the event you would like to access a forgotten web address you visited some time ago. However, if you insist on removing all the records of your search activity, here's a straightforward guide on how to delete history from Safari browser.
How to delete history from Safari browser permanently
Many netizens confuse the process of removing history with the procedure of clearing the cache but both processes are different. While the former removes your browsing record, the latter clear storage cache files that might be linked to your personal information. In any case, you can choose to either remove a portion of your browsing history or all of it from the browser. We'll cover the process for all Apple devices – MacBook, iPhone, and iPad. Here's how to delete history from Safari browser entirely.
Open your Mac and launch the Safari browser from the dock.
In the window that opens, switch to the History menu and click to expand its menu.
From the list of options displayed, select Clear History at the bottom of the screen.
If prompted with a message, choose the desired option from the Clear drop-down menu. Hit the Clear History button.
How to clear Safari history on iPhone?
For removing browsing history from an iPhone, launch the Safari browser.
Tap the Bookmarks option on your iPhone or iPad.
Switch to the Clock icon (3rd from your left) and choose the Clear option at the bottom of the screen.
From the options displayed, select an option to clear browser history.
How do I clear all browsing data on my iPad?
Tap the Show Sidebar button in the upper-left corner of the browser window to open the sidebar.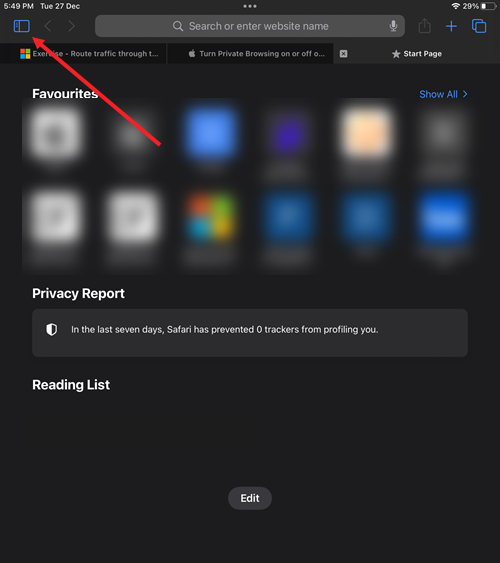 Scroll down to select the History option.
To remove all the records hit the Clear button at the bottom.
Why can't I clear my history on Safari?
Check if you or someone else has enabled Content & Privacy Restrictions. It prevents a user from clearing History and Website Data and the option for the same may be greyed out.
Disable it by following these instructions.
Go to Settings, scroll down to the Screen Time option and expand the Content & Privacy Restrictions entry. Toggle off the Content & Privacy Restrictions option.
Your browsing history data barely occupies some memory space, but it can reveal a lot of information about your browsing habits like the type of websites you frequently visit. So, if you don't want this kind of information to be used against you by significant others, clear it at first sight.
Hope that makes sense!
Share on Facebook