A straightforward guide to clear history from Netflix
Having the option to curate content in any streaming service is fundamental to your enjoyment of using it. But if the excitement of streaming some erotic titles comes with the anxiety of letting someone discover your fondness for such content that service is just not meant for you. The good thing is if you're a Netflix user you can remove every bit of those records. So, if you watched something last night that you're a little embarrassed about now, go and delete it. Here's how you can clear history from Netflix.
How to clear history from Netflix?
We are not blaming you. Sometimes, the vast catalog on Netflix can land you in unfamiliar waters which might reveal a little too much about you to your spouse or family member if you are sharing your account with them. Not cool, right?? Thankfully Netflix has got your back. Let's see how to use it to cover your tracks and clear history from Netflix. By the way, you can also download your favorite shows and movies.
To access the record of your Netflix history, you'll need to go to the Netflix site via a browser on your PC, log in, then click on the icon for your account. It sits in the upper right corner of the screen. If you've a PIN lock set up, enter the PIN to access the profile.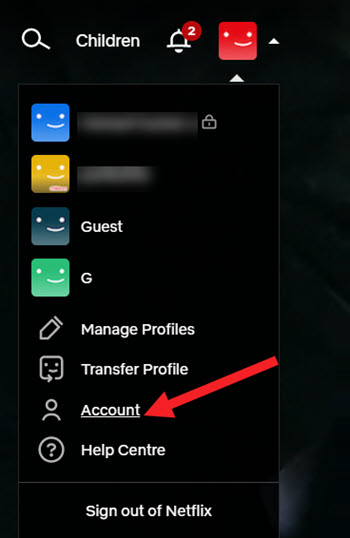 Go to your profile and scroll down to Profile & Parental Controls section. Here, hit the View link next to the Viewing activity heading.
Now you'll be see a list of all the movies and shows you've watched recently. Simply find the offending item, and click the Hide from viewing history symbol to the right of the title to remove it.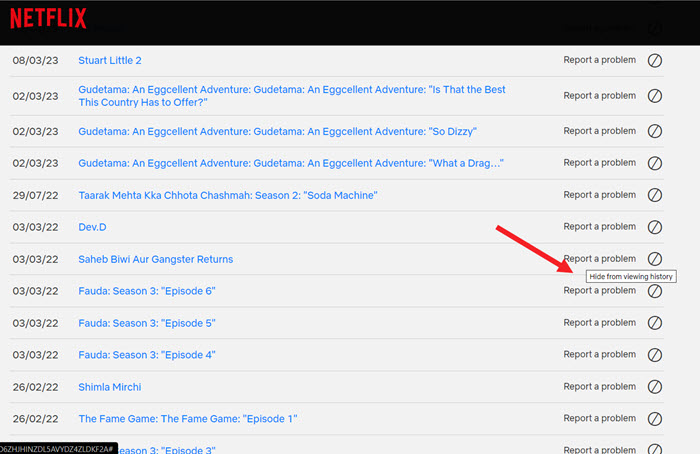 If you would like to hide the entire history, scroll down to the bottom of the screen and select the Hide all option to see all evidence of your media misdemeanor removed.
What happens when you hide titles from your viewing history?
All the entries removed won't appear on Netflix as a TV show or movie you've watched.
Removed entries won't be used to make recommendations to you unless you watch them again.
They'll won't appear under the Continue Watching row.
After you remove Netflix history, it will take up to 24 hours for a hidden title to be removed from all your devices.
Note: You can't hide the titles if you access the Activity page via the Kids profile on Netflix.
Also read: How to manually change maturity settings in Netflix for individual profiles.
Share on Facebook