How to get rid of an annoying Calendar with event in iPhone
A calendar with event in iPhone helps you keep a track of all your events and appointments in one place. But, if you do not rely much on these sorts of notifications and reminders or find it as a nuisance, you can remove them. This short tutorial walks you through the process of removing Calendar or events associated with it, altogether.
How to remove a Calendar with event in iPhone?
One shortfall of a Calendar with event in it is that once added to the app, it's set as a recurring event. Then, the app will keep reminding you about the event every hour or every day. So, if you are tired of receiving unwanted invites or event notifications in the Calendar app on your iPhone, remove them by following these instructions.
On your iPhone Home Screen, tap the Calendars icon to launch the app. Then, select a calendar you would like to remove from your iPhone.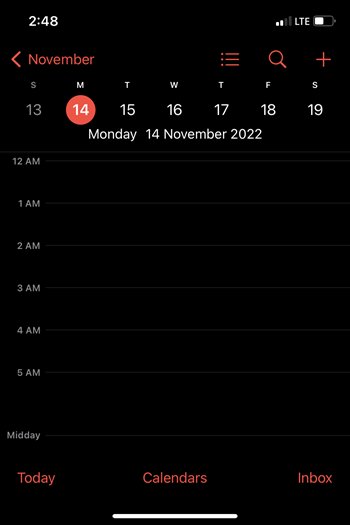 Next to the Calendar name, you should find an info button. Tap to see its options.
Scroll down to locate the Delete Calendar option. When found, tap the link (marked in red).
When prompted to confirm, hit the Delete Calendar button again to confirm the changes.
Please note – When you remove a calendar from your iPhone, all events associated with the Calendar will also be deleted. If you don't mind such a change, go ahead and remove the unwanted calendar.
iPhone calendar won't delete events?
When all your attempts to clear the stubborn Calendar events from your mobile yield no results and you see no Delete option, disable the iCloud sharing for all your calendars. The action should remove all the calendar data and events from your iPhone. Later, you can re-enable iCloud sharing.
Hope that makes sense!
Share on Facebook