Start live streaming on Instagram by yourself or with your partner
The possibility of reaching millions of people worldwide at a click of a button is what makes Live streaming on Instagram so popular. It's raw and honest. People can comment, and share likes, which you can respond to in real-time. Going live, however, isn't easy for everyone. The thought of freezing on screen or uttering something wrongly can make even the most experienced influencer flinch but that's what people love about watching live streams – No pretence and no put-ons! So, if you've decided to take the plunge, we'll walk you through how to quickly and easily do just that!
How to start live streaming on Instagram?
Through live streaming on Instagram, you can build trust and engagement with your audience which can encourage them to come back for more. Not only that, your viewers can provide you with valuable feedback, which you can use to adapt your approach and ensure you are taking sincere efforts to produce better content for them every time.
Launch the Instagram app on your iPhone and tap the Sharing Photos and Videos icon located at the bottom of the screen as a '+'icon.
When directed to a new screen, switch to the Live tab.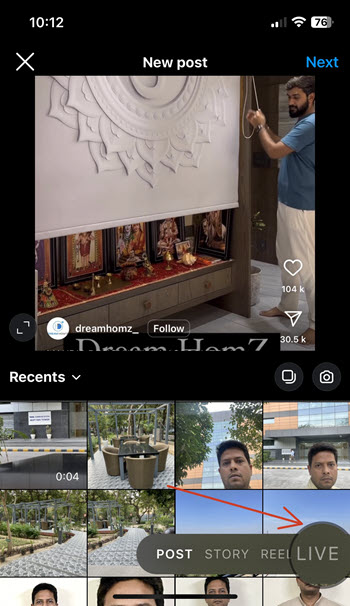 To add a title to your live broadcast, tap the Title heading on the left and enter a title, then tap Add title.
Tap the button at the center to start your live video session. You'll see the number of viewers showing at the top of the screen. If there are any comments, they'll appear at the bottom.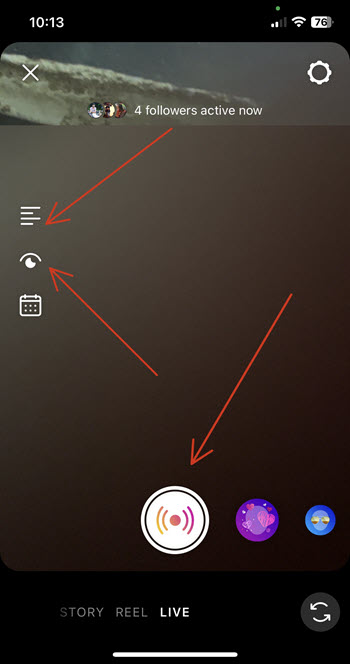 If there are some comments that you want to highlight, you can pin those comments. This will make them clearly visible to all your viewers.
When you're done, tap close in the top right, then tap End Now to confirm.
Here, you can access the Share option to share your live session on your profile.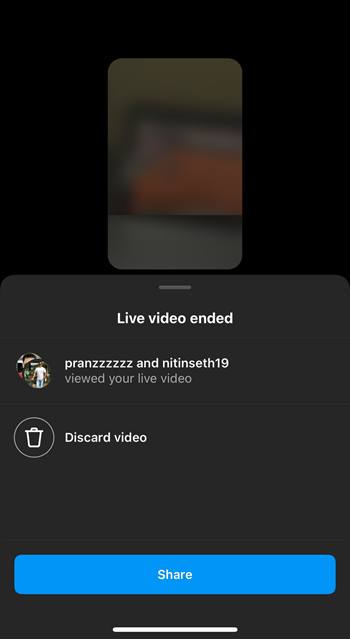 You can also have it saved under the Live Archive section to download it at a later date. Just make sure you have the Save live to archive enabled before you start the live broadcast. For this, go to Settings and privacy and scroll down to Archiving and downloading option to expand it. Then, toggle on the 'Save live to archive' option.
This will automatically save your live video to your archive which is only accessible to you. Live videos are stored under Archive for 30 days.
When live streaming is in session, viewers can jump in at any point. Someone could even pitch in at the very last moment. So, it is important to occasionally reiterate the topic throughout your stream so that viewers understand what they are tuning into.
Also read: How to recover deleted posts in Instagram and how to clear your Instagram search history.
Hope it makes sense!
Share on Facebook