Take photos with your Apple Watch by controlling the iPhone's camera shutter
It doesn't really matter if you have had the Apple Watch for years or owned it just now, but if you do not know how to use it to take photos, you are failing to get the most out of it. In this guide, we will show you how to take photos with Apple Watch. It may not be as powerful as an iPhone or iPad, but offers pretty solid options like Fall Detection, Handwashing Detection, measuring blood oxygen levels, and more for such a small package.
How to take photos with Apple Watch
Most people say you can use your Apple Watch to control your phone's camera shutter. This begs one question, does an Apple Watch have a camera? The answer is no. Your Apple Watch does not have a built-in camera. However, you can use it as a remote to capture the perfect shot with your iPhone. The Camera app in it, lets you position your iPhone for a photo and then click an image from a distance. However, for the Smartwatch to function as a remote, it is essential that it is within the normal Bluetooth range of your iPhone.
Unlock your Watch and select the Camera Remote app from the Home Screen.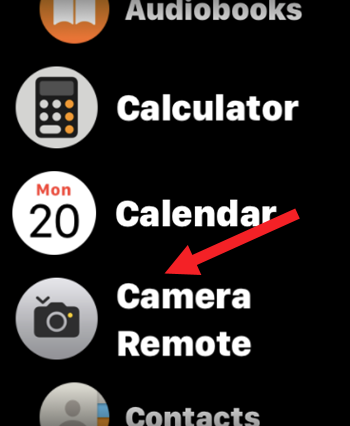 If your iPhone is paired with the watch, wait for the Connecting prompt to appear on the watch's screen.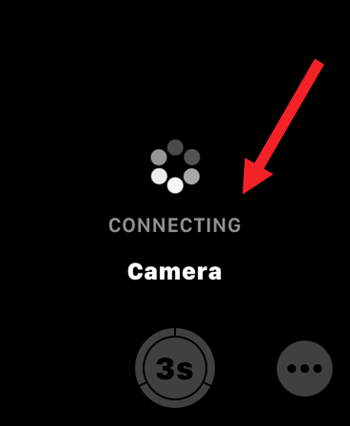 Position the phone to get the desired region under a single frame on your watch. If you would like to enlarge the frame, simply turn the Digital Crown.
To switch the Camera View, tap the Menu button (3 dots)and scroll down to the Camera section. select Front option. It's ideal for taking your selfies.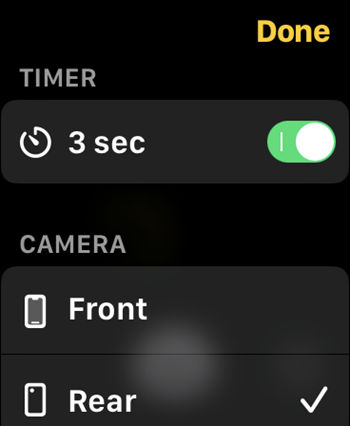 To enable Flash scroll further down Flash section and tap On if you discover the light is lower than expected.
Similar to Flash setting, you can use the Live Photo option. It records what happens 1.5 seconds before and after you take a picture.
When all things are set, tap the Timer to start the countdown (3 seconds). Once done, the image will be captured and saved to the Photos app. Simply open the app to browse photos.
If you would like to create a fun video, just switch to the video mode on your iPhone. Then, tap the Record button on your watch to start the recording.
That's how you can take photos and videos with your Apple Watch functioning as a camera remote and create memories.
Apple Watch couldn't reach your iPhone
When you see this message, make sure your Apple Watch and paired iPhone are close together. The devices should also be within the Bluetooth range.
Hope it makes sense!
Share on Facebook