Measure blood oxygen level with the Apple Watch to monitor your overall wellness
Apple Watch continues to gain some interesting health-monitoring features like ECG to monitor heart rate and blood oxygen app to measure blood oxygen level in your body. Although their readings could upset you and lead to taking some unnecessary tests, there's no harm in trying these built-in tools to self-diagnose your health condition.
How to measure blood oxygen level with your Apple Watch
It probably goes without saying that the Blood Oxygen app has been designed for general fitness and wellness purposes only. As such, you should not use it as a substitute for any sort of professional medical advice. Also, to measure blood oxygen level with your Apple Watch, you'll need to pair it with your iPhone first. That will enable the watch to monitor the oxygen levels of your blood on demand from your wrist.
On your iPhone, open the Health app.
Follow the onscreen steps to enable the Blood Oxygen app. If you don't see a prompt to set up, tap the Browse tab at the bottom of the Health App screen. Then, scroll down to the Respiratory heading and tap to expand it.
When directed to a new screen, find the Blood Oxygen entry and tap it to proceed further.
Hit the Enable button to set up the Blood Oxygen app on your Apple Watch.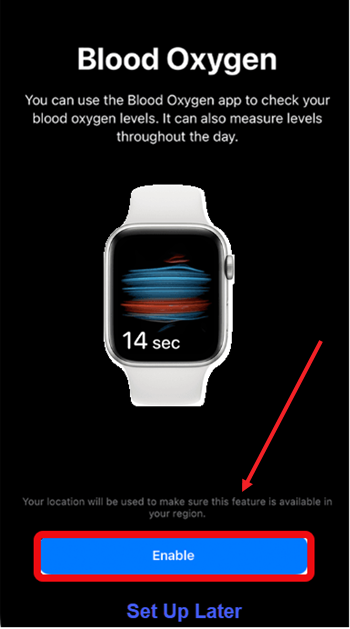 Configure the settings as desired.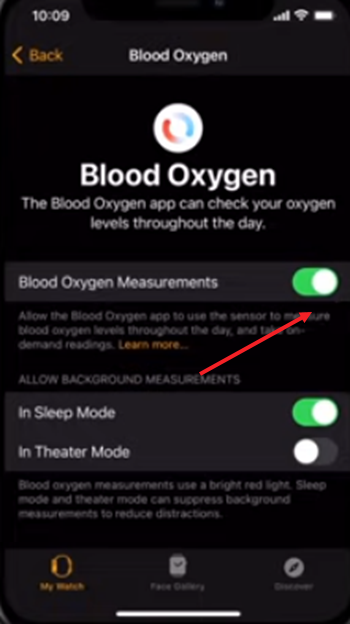 After you complete setup, open the Blood Oxygen app on your Apple Watch and hit the Start button to measure your blood oxygen levels. Keep your wrist steady during the test.
Let the sensor on the back of the watch measure your blood oxygen level by shining lights onto your wrist. After 15 seconds, it will show your reading. It should be between the range of 95 – 100%.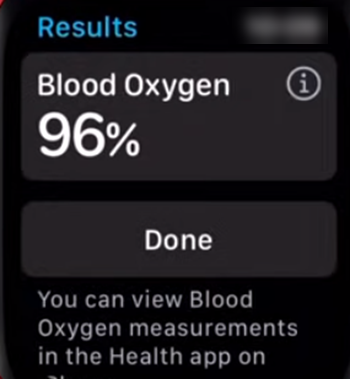 What is blood oxygen?
Apple says that your blood oxygen level represents the percentage of oxygen your red blood cells or RBCs carry from your lungs to the rest of your body. It's an important indicator of your overall wellness. A large majority of people have a blood oxygen level of 95 – 100%. However, people with blood oxygen levels below 95% can still live normal life.
Why is Blood Oxygen not working on Apple Watch?
Remember, if you set up your Apple Watch with Family Setup, Blood Oxygen app won't be available. Also, make sure that the app is available in your country or region. Second, the Blood Oxygen app is available only on Apple Watch Series 6, or Series 7, Series 8, or Ultra and is not available for use by people under 18 years old.
You can confirm or set up your age in your Health Profile.
Share on Facebook