Handwashing detection in Apple Watch prompts you to wash your hands correctly
Apple Watch can make sure you don't take handwashing detection entirely for granted by reminding you to keep your hands clean and guiding you to do so correctly.
How to use Handwashing detection in Apple Watch to wash hands correctly
Handwashing detection in Apple Watch can automatically detect if you're washing your hands correctly by starting a 20-second countdown animation as that's the proper length of time required to properly clean one's hands. The feature works by using the information received from the smartwatch's built-in sensors to detect hand-washing motions and sounds. Along with the motion, it also listens for the sound of running water.
Unlock your Apple Watch Screen by entering the passcode.
Head to the Settings option and scroll down to locate the Handwashing option. When found, select it.
Now, simply toggle the switch for Handwashing Timer to the On position. This will enable the Handwashing detection feature.
Your Apple Watch will automatically detect when you begin washing and start a 20-second timer.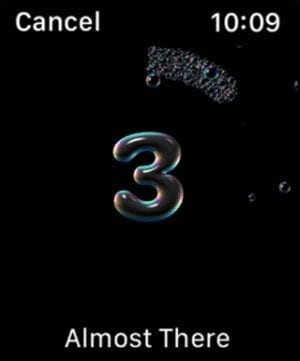 Just like the Noise app, the Handwash in Apple Watch contributes to the overall health focus.
Handwashing timer Apple Watch not showing?
Make sure to keep washing your hands continuously. Second, check if the Microphone is on as Handwash feature uses the microphone to recognize the sound of tap water.
Press the Digital Crown and choose the Settings icon from the bubble of apps.
Locate the Privacy option. When found, tap it, go to Microphone and enable the toggle for Measure Sounds.
Apple Watch hand washing not working?
Check if you have allowed the Watch to receive handwash reminders, first set a home address in your My Card seen under the Contacts app on iPhone. Then, on your iPhone,
Go to Apple Watch app > My Watch > Handwashing > Handwashing Reminders.
Finally, if you would like to see a report of your average handwash times, open the Health app on your iPhone and go to Browse.
Then, switch to Other Data and select, Handwashing.
Apple Watch not detecting hand washing
Your Smartwatch is equipped with sound and motion sensors. So, if it no longer hears running water or detects the motion of your hand, the countdown timer may not respond. Wash your hands more thoroughly or move your hands closer to the tap.
That's all there is to it!
Share on Facebook