How to use MacBook Keyboard Viewer to see all the variations of special characters
Your MacBook keyboard may not accommodate all the special characters in the finite space that is available to it. Still, if you intend to use a few, you can access them by pressing down the Option key on your keyboard and then pressing the appropriate key. Alternatively, you can switch to the MacBook Keyboard Viewer. It will let you see all the variations of special characters that you may want to use.
How to use MacBook Keyboard Viewer to access special characters
MacBook Keyboard Viewer is like a virtual Mac Keyboard that shows you what special characters are available for you to use when you press those keys in combination with the Option key. It is not directly visible, which means to enable it you'll need to do a bit of digging. We'll get there in a bit, so just keep reading. Also see what you can do when MacBook keyboard keys are not responding properly.
On your Mac screen, hover the mouse cursor over the Apple menu and click it to display the list of options. Select System Settings.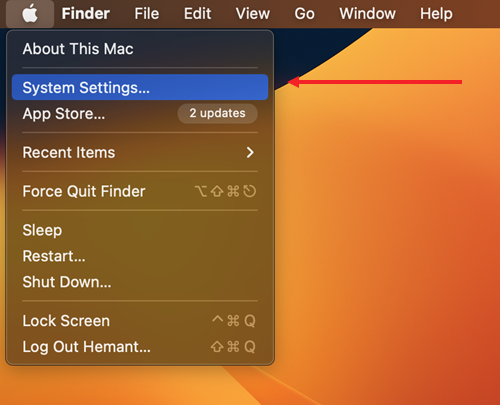 When the System Preferences screen pops up, select the Keyboard icon.
Under the new Keyboard window, switch to the Input Sources tab. Check if the keyboard language that you use is listed on the left side. Check the Show Input menu in menu bar box.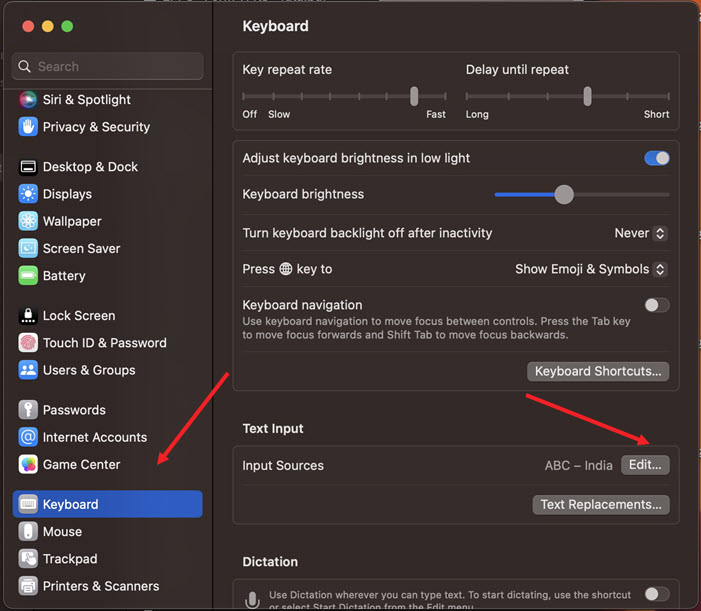 From Input Sources, switch to the Keyboard tab. Under it, check the Show keyboard and emoji viewers in menu bar checkbox.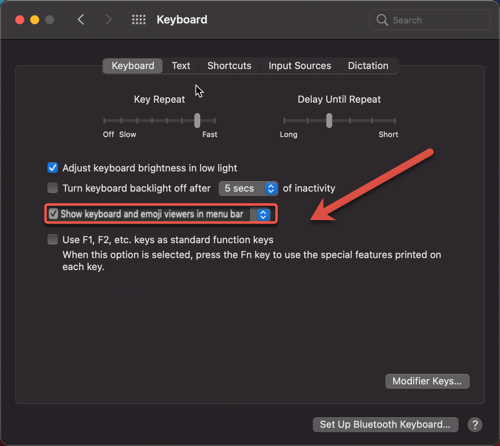 The language icon (Input menu) will be added to the Menu bar on the desktop screen. Click it and select the Show Keyboard Viewer option.
A virtual keyboard will become visible on your computer screen.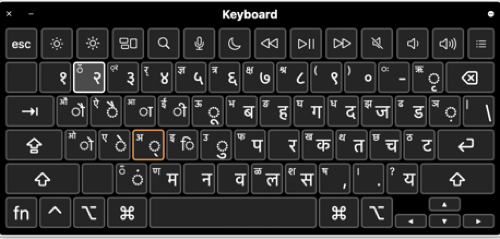 You'll notice some keys outlined in orange. These are the keys that support several special characters. Just hold down any of these keys to see the various characters that can be used with them.
Hope it helps!
Share on Facebook