Check your AirPods Pro warranty online for free
Like many buyers, if you get stumped at the "How do I know if my AirPods Pro is still covered under warranty" question, don't fret. There's nothing easier than checking for yourself. We know a method that not only helps you check your AirPods pro warranty but also see what kinds of repairs and support are come bundled with it. Just stick with us for a while to find out!
How to run AirPods Pro warranty check?
When the manufacturer's guarantee has run out, customers are told to pay for the repair of their electrical goods. So, running a warranty check can be useful, especially when your AirPods or Charging Case have been damaged accidentally and you want to get it replaced for an in-warranty fee. Here's how you can check your AirPods Pro warranty online for free.
On your MacBook, launch the Safari or Google Chrome web browser and open a new tab. Inside the URL field of the browser, type this address and hit the Return key.
Enter your Apple ID and Password details to login. Next, under My Devices screen, choose your AirPods Pro diaplaying the Serial number. If the purchase date is not validated, update it.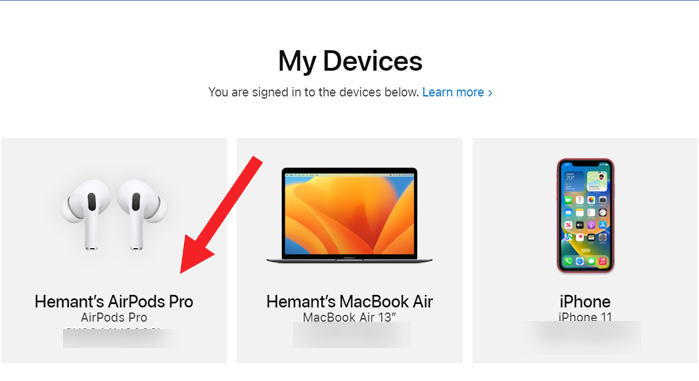 Scroll down to Repairs & Service coverage heading at the bottom of the screen to check its status. If it shows as Active, you'll find details about its coverage for hardware repairs and service under Apple's Limited Warranty program and estimated expiration date. The information you find here does not constitute a standard statutory warranty but a warranty directly from Apple.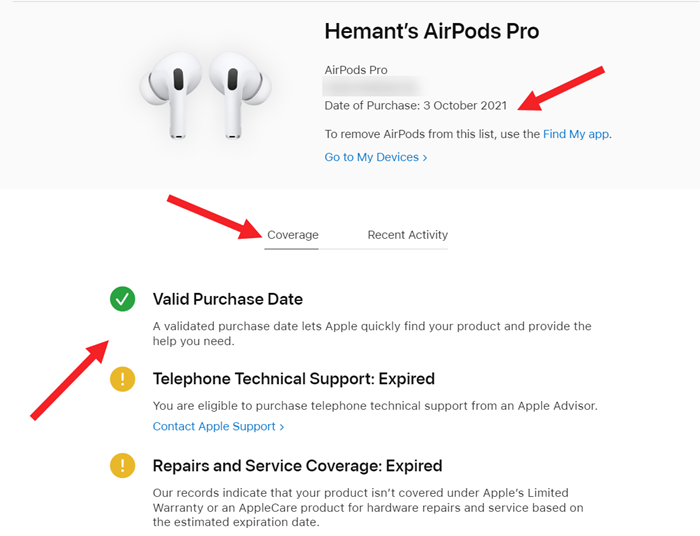 Alternatively, if you have AirPods conected to your iPhone go to the Bluetooth settings and tap the Info icon next to your AirPods name.
When taken to a new screen, scroll down to Coverage reading. Expand the entry by tapping the side-arrow to check the warranty period and other details related to coverage. Please note that your warranty is the same whether you register or not.
Do you think, your AirPods Pro are waterproof? Here's the truth you need to know!
Share on Facebook