Empty trash on Mac automatically after 30 days
Putting all your files in the 'Trash' bin doesn't necessarily mean all of them will be deleted immediately. Rather, these files will stay there and build up, until you have hundreds of megabytes waiting to be cleared. The good thing is you can have the Trash emptied automatically. So, if creating and discarding files is an essential part of your work routine and you would like to automate this task, we'll show you how to empty trash on Mac automatically.
How to empty the trash on Mac automatically?
Ideally, there are three ways to manually delete files in macOS – Drag and drop the file onto the trash icon in the dock, right-click on the file and choose 'Move to Trash' from the options or use the keyboard shortcut Command + Delete after clicking the file. You can also instruct the system when and how often to empty the trash for you. So, if you wish to have your Trash automatically emptied after 30 days just tweak the Preferences settings a bit as the option is not 'On' by default.
Click the Finder icon residing on the Dock of your desktop screen.

Click on the Finder option in the menu bar, just adjacent to the Apple menu, and choose the Settings entry.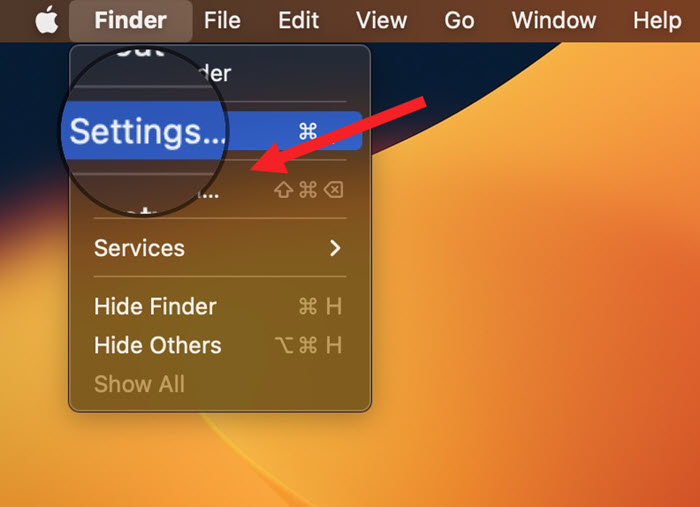 Under the Finder Settings window that appears, switch from the General tab to the Advanced tab.
Look for the Remove items from the Trash after 30 days entry and check the box marked against it to save your preference.
Hereafter, your Mac will automatically empty trash in macOS delete after the completion of 30 days period.
Why can't I empty the Trash on my Mac?
In many cases, the files you're trying to delete may be locked. So, you can't empty the trash. Try to force-delete them. Press and hold the Option key on the keyboard while you hit the Empty button. Holding the Option key lets your Mac bypass any lock enabled for files.
Can you recover empty trash on Mac?
Yes! When you empty Trash in Mac the usual way, it doesn't remove your files completely but simply hides them. As such, they can be made available for overwriting, whenever required. However, if the files are deleted using the Secure Empty Trash option it will be virtually impossible to recover or access them as this erased data will be encrypted, making it meaningless.
Keyboard shortcuts to move items to Trash
Pressing the Shift-Command-Delete (⇧ – ⌘ – Del) empties the Trash. Similarly, Command-Delete (⌘ – Del) moves the selected item to the Trash, and Option-Shift-Command-Delete (⌥ – ⇧ – Del) empties the Trash without a confirmation dialog.
Hope that makes sense!
Share on Facebook