Use Taptic Chimes on your Apple Watch to keep track of your time
As a tool to keep track of your time, the Apple Watch works incredibly well. You can make it speak time loudly or display the time when you raise your wrist. Alternatively, you can also play chimes. The latter option i.e., the Taptic Chimes makes your smartwatch chime at different intervals, making it easier for you to track time without looking at it. Find out how you can enable this accessibility feature through our guide.
How to enable the Taptic Chimes feature on Apple Watch
Upon enabling the Taptic Chimes on Apple Watch, you will see your smartwatch alerting you whenever a new hour has begun. So, if you don't want to waste hours web surfing or mindless scrolling on social media apps like Facebook and Instagram, turn On the Chimes setting to remind yourself about the time in a subtle manner, without having to engage with the smartwatch.
Press the Digital Crown on Apple Watch to display the list of apps. Go to the Settings option.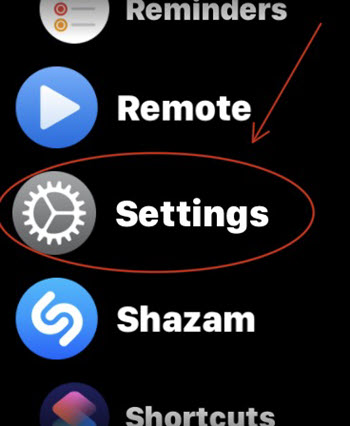 Under the Settings screen, scroll down to the Accessibility setting and tap to select it.
Inside Accessibility settings, locate the Chimes entry. By default, this option is Off. Tap the entry to go to a new screen and toggle On the switch.
There are a couple of different customization options for Taptic Chimes on the Apple Watch. For example, you can choose a schedule for the chime to come on every hour, every 30 minutes, or every 15 minutes.
Once set up, you'll hear a chime on the set schedule. Alternatively, if you've put the watch on silent mode, you'll get a vibration on your wrist to let you know. Just make sure Haptic Alerts are enabled under the Sounds & Haptics setting.
This will prompt your watch to give you a haptic version of the current time on your wrist using Morse code to distinguish hours and minutes.
You can choose a Taptic Style for the distinct haptic feedback you want to receive and once Taptic Time is activated, your Smartwatch will tap out the time on your wrist with a series of distinct taps.
Digit – In this mode, the Smartwatch will long tap for every 10 hours and short tap for each following hour. Thereafter, it will long tap for every 10 minutes and a short tap for each following minute.
Terse – When you select this code, the watch will long tap for every 5 hours, then short tap for the remaining hours. It will also long tap for each quarter of an hour.
Morse Code – Your Apple Watch will tap each digit of the time.
Taptic Time Apple Watch not working?
Taptic Time is not available when Speak Time feature is configured to Always Speak mode. So, to allow your watch to enable the haptic version of the time you'll need to uncheck the Always Speak option under Speak Time setting.
Hope it helps!
Share on Facebook