Add Music to Facebook Story to give it a more personal touch
Just like you add music to your Instagram Stories, you can also add music to your Facebook Story and express your musical taste. It's true, that the social-networking site has perhaps been a little late in adding this most anticipated feature. Nevertheless, it has done it!
How to add music to Facebook Story with song lyrics
When you add music to your Facebook Story you can include the lyrics of the song or add a sticker to it. This new feature has been widely appreciated by users. Besides, Facebook is also planning to bring it to News Feed! Refer to these steps to find out how it is done!
Open the Facebook app and tap the Create Story button, located below the What's on your mind field. Capture a photo or video from the Facebook Camera or grab one from your iPhone Camera Roll.
Tap the screen to display more options. Select the Music icon to proceed further.
Choose a song from the catalogue and hit the Play button next to it.
If you would like Facebook to also display the lyrics for the selected song, just make sure to pick one that has a Lyrics label, adjacent to the title of the song. Provide some additional animation by adding a sticker, if required.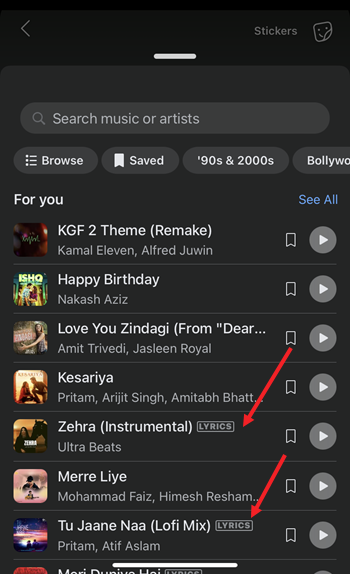 If all looks good, hit the Share to Story button, located at the bottom of the screen. Your Story will appear under the Story section with the song Lyrics. If you would like to delete the same, simply tap the menu (visible as 3 dots) and select the Delete option from the list.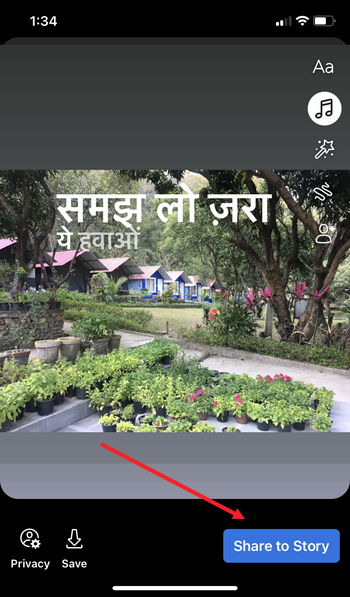 Facebook Music Stories not working?
When the Music feature is not working or there's no Music Sticker option visible, make sure you're using the most updated version of the app. If the issue persists, log out from Facebook and then log in again.
Currently, music can't be added to text stories. Hope that helps!
Share on Facebook