Enable Announce Calls on iPhone feature to make Siri read incoming messages aloud
Are you looking for a way to answer or reply to someone's message using your voice without needing to say HEY SIRI? If yes, the Announce calls on iPhone is a feature you should know about. It lets Siri read text messages through AirPods or other iOS-compatible earphones directly without requiring you to look at your iPhone.
How to enable Announce Calls on iPhone feature
With Announce calls on iPhone feature turned On, Siri will play a sound upon receiving a new message and then read aloud the sender's message. If the message is long, the digital voice assistant will simply announce the sender's name and acknowledge that a message has been received. So, if you prefer the hands-free way of communicating while driving, you can either turn On auto-reply text for iPhone or enable announce calls and notifications feature.
On your iPhone Home Screen, tap the Settings icon. Scroll down to Siri & Search option.
Under the Ask Siri section, scroll down to Announce calls entry. Tap the side arrow to expand its menu.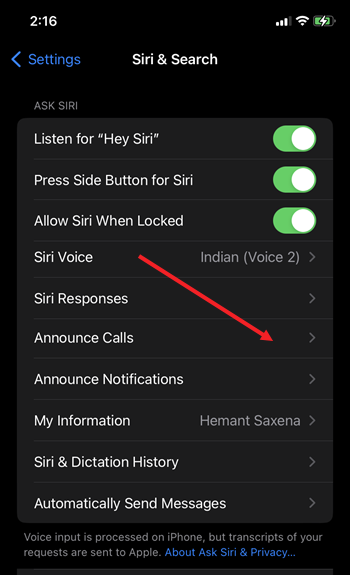 Tap the Headphones Only option under Announce calls screen. This will enable Siri to announce incoming calls when you connect the headphones. Connecting second-generation AirPods and some Beats headphones will also allow you to answer a call without saying Hey Siri.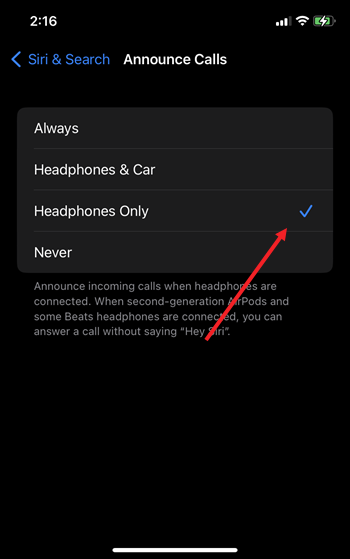 Similarly, set an option to announce notifications. This will let Siri announce and read notifications from new apps that send time-sensitive notifications or direct messages. Siri will listen after reading the notification so you can respond or take an action without saying Hey Siri.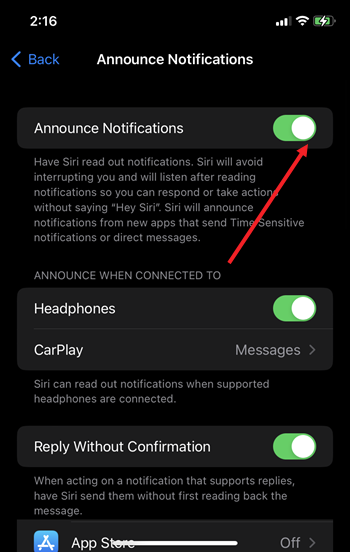 Now when you want to reply to a message, just say, "Reply," and then tell Siri your response. It will type your response. Look at it. If it needs no revision, command Siri to send the message.
Share on Facebook