Create a slow-motion video on iPhone to make it look more dramatic
It's really easy to add a bit of flair to your action videos and use special effects in the slow-motion recording mode. Your iPhone has a built-in option for that. So, if you are wondering how to create slow-motion video on iPhone, check out this guide. You'll learn the trick without having to spend a dime on any expensive video recording gear.
How to create slow-motion video on iPhone?
No matter, if you're recording a slo-mo from the start or figuring out a way to reduce the speed of a video you have already shot, your iPhone makes the task, a breeze! Read how to create slow-motion video on iPhone.
Unlock your iPhone and tap the Camera icon on the Home Screen. By default, your iPhone camera is set to the Photo mode. Swipe to the left to select the Slo-mo mode. It lets you capture any video in the slow motion mode.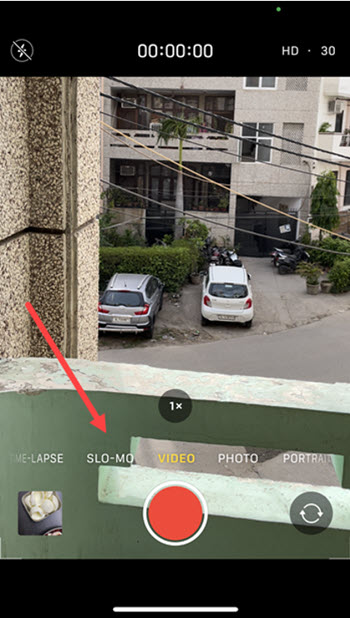 Tap the Record button (marked in red) at the bottom of the screen to start shooting the video. When done, tap the Record button again to stop the video.
To adjust the speed of the captured video select the Edit option under Photos. The action when confirmed will take you to the editor interface. The widely spaced tick marks you see denote slow motion video space. To reduce the speed of the video further, tap, and drag on the small handles between the slo-mo areas i.e., widen the gap furthermore.
So, if you find SLO-MO video recording on iPhone significantly better than most DSLRs, don't be surprised!
How to speed up a video on iPhone
Towards the bottom of the screen of the captured video, you'll find tall vertical bars widely spaced apart. The gap between them represents slow motion.
Drag these tall vertical bars towards each other to close the gap. This will speed up the video.
Hope that makes sense!
Share on Facebook