Enable Wi-Fi calling on iPhone for better connectivity in places with spotty reception
At places or locations where cellular services have spotty reception, you can prioritize Wi-Fi calling on iPhone first to make and receive calls. As the name suggests, this nifty-sounding tech uses the same Wi-Fi connection you have set up at home, or whatever Wi-Fi hotspot you may have joined while keeping away from home (café, or a restaurant). In most ways, it's like any other phone call, and you still get to use your own phone numbers.
How to enable Wi-Fi calling on an iPhone?
Before you enable Wi-Fi calling on your iPhone, you need to make sense of how Wi-Fi calling came into existence. It starts with the story of growing digitization that spurred the rise of many VoIP services such as Skype, WhatsApp, and Messenger.
Their ease of use resulted in people dumping the traditional telephone networks and switching over to Internet-based Voice over Internet Protocol (VoIP) technology. To combat this, carriers came up with a new competitive feature called "Wi-Fi calling". So, if your carrier supports Wi-Fi calling, here's how to activate it.
On your iPhone, tap the Settings icon to expand it. Scroll down to the Mobile Data option to select it.
Under the Mobile Data screen, look for your mobile carrier's section. You should find the Wi-Fi Calling option listed there. Tap to expand its menu.
Hit the Wi-Fi Calling on This iPhone toggle to enable it.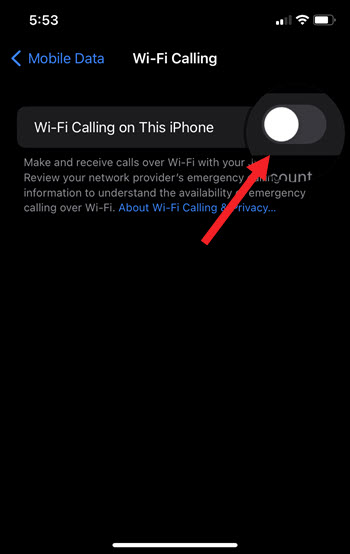 When prompted with a message, tap the Enable button.
Also, if necessary, enable the 'Add Wi-Fi Calling For Other Devices' option. This will allow you to answer and make calls on your other Apple devices.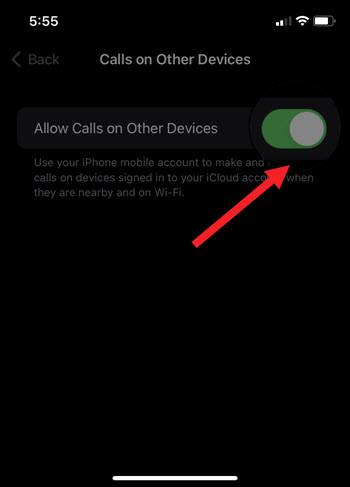 Just make sure, you are using the same the same iCloud account on all your devices.
How's Wi-Fi calling different from VoIP?
It's slightly different from VoIP system as you don't need to fire up an app or connect to a service to use it.
Lastly, it's important to understand that allowing Wi-Fi calling doesn't mean that you'll be routing all your incoming or outgoing calls only through Wi-Fi. Rather, your call will take this route only when your Wi-Fi connection is stronger than your carrier's cellular network.
Can you use Wi-Fi Calling along with Apple Continuity?
Yes, but you'll need a carrier that supports this capability. You can check if your carrier supports this feature if its name is listed under the Apple's official list.
So, even if you get caught up in a 'No Service' cellular zone like basement-dwelling units and need to make an important phone call, Wi-Fi Calling feature will come to your rescue.
Share on Facebook