Use Apple Watch Water Lock to purge every drop of water stuck inside the watch dial
The Apple Watch Water Lock feature is a blessing in disguise as it not only lets you keep your watch on during low-depth water activities like swimming but also eject water when it gets wet. Let's find out how to use this feature to purge every drop of water stuck inside the watch dial.
How to use Apple Watch Water Lock feature
Deep inside waters, electrical equipment may easily get damaged but your Apple Watch Speaker is equipped with some new anti-water powers. So, besides, resisting water up to 50 meters and sustaining a few splashes it can eject every drop of water and prevent its innards from ruining. Thanks to Apple Watch Water Lock feature!
On the Watch Face, swipe up from the bottom of the screen to open the Control Center.
Scroll down to locate the Water Lock icon. It looks like a water drop icon. Even the Apple Watch Series 5 Water Mode bears the same icon.
Tap the Water droplet icon to activate the Water Lock feature. Begin a water-based workout, such as swimming or surfing.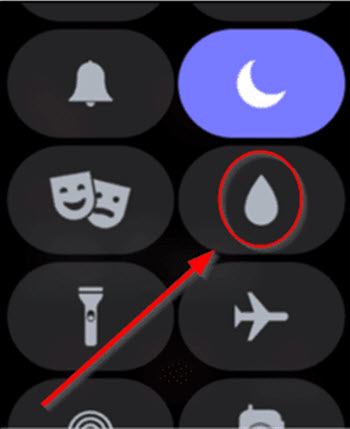 When you're back in the dry environment, turn the Digital Crown to unlock the Water Lock. A prompt will appear saying, Turn Digital Crown to unlock and eject water.
A water droplet icon will popup in the centre. Keep turning until the droplet icon turn into bubbles and chime. You may even see some water being pushed out of the speakers.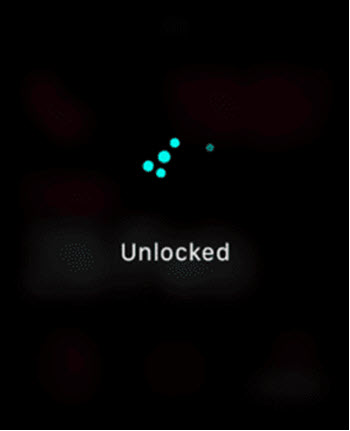 Note – When in use, the Water Lock feature temporarily disables the screen from being used.
Recommendation
To keep your Apple Watch running smoothly for a long time, place it under warm tap water after swimming in the pool. Following this, use the water ejection feature to clear out all the water inside.
How to turn off Water Lock on Apple Watch?
If you would like to disable the Water Lock feature after enabling it, turn the Digital Crown on the side of your Watch until the display reads Unlocked (rotate the Digital Crown in either direction).
Also read: How to edit Apple Watch Face.
Share on Facebook