How to remove downloaded Apple Music songs through iPhone's settings
Apple Music subscription lets you Play over 75 million songs in lossless audio, at no extra cost. Plus, you can download your favorite tracks to play them offline. It works well if your playlist has a limited number of tracks. However, if your iPhone or iPad memory space is drying up fast, you'll need to remove some songs from the catalog. Read along to find how to remove downloaded Apple Music songs from your iPhone or iPad.
How to remove downloaded Apple Music songs
Although Offline Downloads offer the convenience to listen to your favorite music when there's no Internet connection, it can take up the limited space that is available to you. So, before your iPhone or iPad starts flashing the 'Insufficient storage available' message, get it in order by deleting some downloaded Apple Music songs.
On your iPhone, tap the Settings icon on the Home Screen. Scroll down a bit to locate the Music app. When found, tap to select it.
Under Music settings, navigate to the Downloads section. tap the side arrow to expand its menu.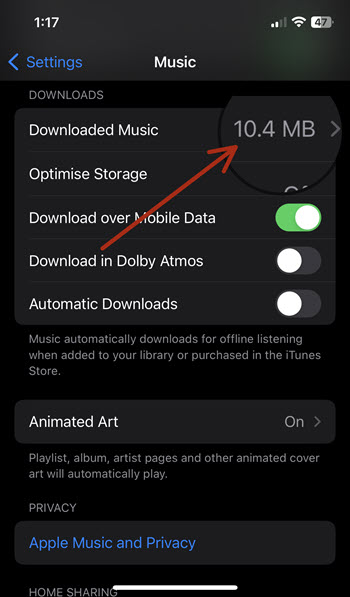 When directed to the ALBUMS screen, tap the album name to select it.
Next, tap the Edit button in the upper-right corner of the Albums screen and tap the Red circle as shown in the image below.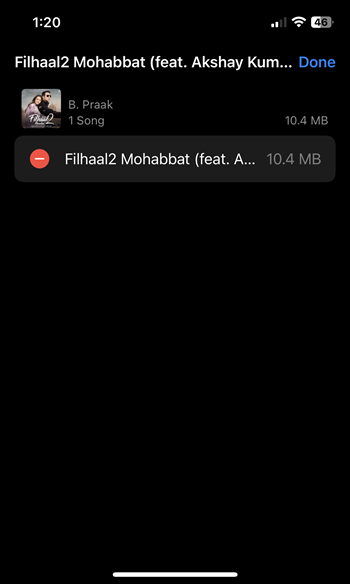 Upon hitting the red circle the Delete option should become visible to you. Simply tap the button to remove the song. This will delete your downloaded songs, albums, or artists in Apple Music.
So, while things appear all hunky and dory when you choose to download songs, albums, or playlists to your iPhone, it's a bit tricky to get rid of them, especially if one song "resides" at multiple locations (such as two separate playlists). Nevertheless, the method described above is the right way to delete any downloaded songs from your iPhone and free up some storage space.
Hope that makes sense!
Have an iPhone? Read our story about How to View song lyrics in Apple Music in a scrolling karaoke-style.
Share on Facebook