What is Threads by Instagram and how do you use it?
Meta's early attempts to clone the text-based online communication service – Twitter have led to the debut of its first text-based conservation app called Threads by Instagram. The project was reportedly in the works since the beginning of the year 2023 but eventually materialized following Elon Musk's recent announcement of limiting the number of tweets a user can read on Twitter per day. An interesting thing about the service is that you can sign in with your Instagram account details and carry over your usernames, followers as well as verification status.
How to use Threads by Instagram?
While the initial reaction to the debut of Threads by Instagram ranges between caution and enthusiasm, its arrival likely gives users a strong alternative to Twitter. Moreover, the new platform intends to build an open and more friendly space for real-time public conversations. Currently, controversies surrounding Twitter's content moderation policies have unknowingly distanced away celebrities as well as major advertisers. That's where Meta decides to dip its toes into microblogging through Threads and provide users with a new experience around text, and ideas, and discuss what's on their mind.
To use Threads service, you must download its app from Apple App Store and allow it to import the list of people you follow on Instagram. Everyone who is under 16 (or under 18 in certain countries) will automatically default to a private profile when they join Threads.
The app bears a resemblance to Twitter in many ways, from the layout to the product design. It has a Twitter-like familiar layout with a text-based feed.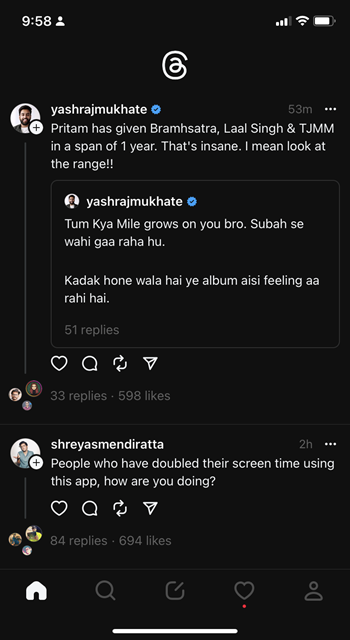 You have the option to repost (Retweet), like, and quote other Thread posts just like Twitter but it also blends Instagram's aesthetic and offers a way to directly share posts via Threads to Instagram Stories.
You can publish short posts or updates. Simply tap the Compose icon at the bottom of the app screen to create one. Posts on the Thread can be up to 500 characters long and can feature photos, and videos that are up to 5 minutes long. You can even add links to it.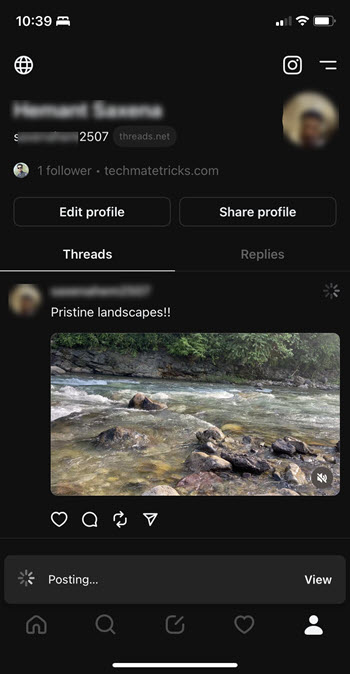 Similarly, just like Twitter, you can block, restrict or report people and filter out replies with certain words in them. Just tap the Profile icon at the bottom of the screen (lower-right corner) and tap the Settings icon (visible as one big line and one short line). Then, expand the Privacy setting.
There's no support for Direct Message capabilities but you can configure different privacy options available for the chat. These options operate under the same Community Guidelines as Instagram which makes it easier to understand what's permitted on the platform and what's not.
Conclusion
The close integration of Meta's Threads with Instagram not only gives it a jump-start in terms of sign-ups and hassle-free management but also helps in keeping Instagram uncluttered by not trying to make public conversations work inside the Instagram app. Moreover, Meta is building support for ActivityPub protocol to keep Threads plans quite open. This is important because if you ever decide to leave Threads, you can take your audience with you to another server without losing your followers.
Threads is now live in over 100 countries but its release in Europe has been delayed over regulatory concerns, particularly relating to the Digital Markets Act.
Share on Facebook