Use Mute and Block settings on Twitter to access more advanced muting and blocking controls
Every social networking site has its fair share of downsides or shortcomings but that doesn't mean you should bear its nuisance. The same goes with Twitter. If you do not find it appropriate, you can easily block any vulgar account or mute specific word/s and phrases through Mute and Block settings on Twitter.
How to use Mute and Block settings on Twitter
The Twitter platform sometimes displays content we do not want to read or make visible to others. So just head to the Mute and block settings on Twitter and block words, accounts, or notifications you do not want to be shown.
If you are using an iPhone, tap the Twitter app icon on your Home Screen to open the app. Next, tap the Profile picture and from the list of options displayed therein, tap the Settings and Support drop-down button. Choose the Settings and privacy option.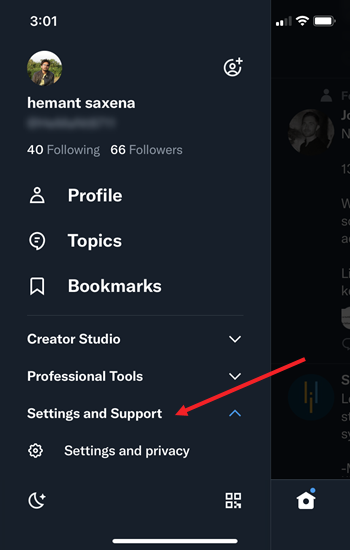 When directed to a new screen, scroll down to the Privacy and safety setting, and tap to expand it.
To manage words, accounts, or notifications that you want to be blocked, expand the Mute and block section.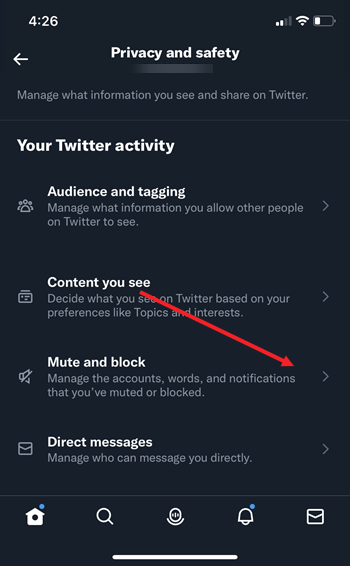 Tweets from muted accounts won't show up in your Home Timeline. To add account or words, choose the desired option. For example, it you want to mute certain words, select the Muted words category.
Add the words you find unpalatable to be muted from your Timeline and Notifications. Also, select the desired duration.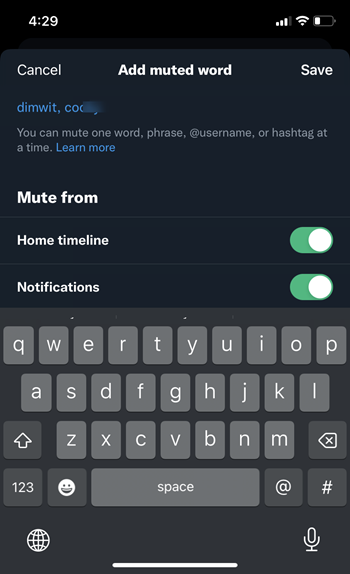 Hereafter, twitter muted words will stop appearing on your Twitter Timeline.
Why are my muted words still showing on Twitter?
If you find Twitter still throwing posts with words you muted earlier on your timeline, don't be surprised. it's a system issue. The company is undertaking all the efforts and trying to fix it. you should see it resolved, soon!
Also, read our earlier tutorial – How to see or explore region-specific trends only on Twitter.
Share on Facebook