Edit Apple Watch face to match your style
It's quite easy to edit Apple Watch face and change it to something that matches your style it. For instance, you can change colors and styles or its appearance but ultimately you'll have to stick with a watch face created by Apple. So, if you don't mind fiddling with the default offering, here's a way to add a somewhat diverse library of Apple Watch faces.
How to edit Apple Watch face and modify its appearance
It's easy to pickup a face from the Face Gallery in Apple Watch app and then customize it to match your style and taste. Follow the instructions given below to know how to edit Apple Watch face.
To customize Apple Watch Face, tap the Watch app icon on your iPhone. At the bottom of the Watch app screen, you'll find the Face Gallery icon. Tap to open it. Select a Watch Face you would like to add to your existing Apple Watch Faces collection.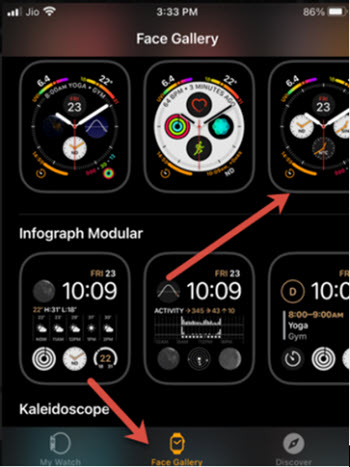 Hit the Add button to add the face. Verify if it's been added to the collection by swiping left or right under the My Faces section.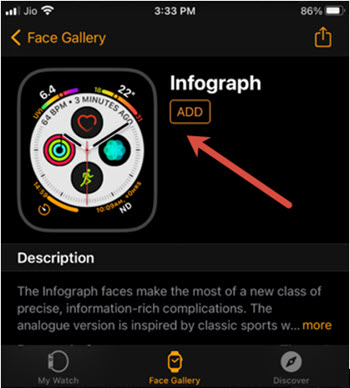 Once confirmed, it's time to modify the face by changing its Complications. Go to the desired Watch Face, firmly press the display, and tap the Edit button.
Swipe left or right to choose the Complications heading.
Turn the Digital Crown to choose the information that you want to see on the Watch face. Make the desired changes.
When you're finished, press the Digital Crown to save your changes. Tap the complication to set it as your current Apple Watch face.
That's all you need to know about customizing Apple Watch Face. Also, check out how to capture a screenshot on Apple Watch.
What is Complications on Apple Watch?
Apple Watch Complications are items that display or get information from apps, directly to Watch faces. All watch faces can display at least one complication; some can display four or more.
Hope it helps!
Share on Facebook