Create your own animated Memojis on iPhone in minutes
If you own an iPhone, You can create your own animated memojis on iPhone to express a range of emotions. Besides, you can even personalize them (add skin tone, headwear, glasses, and more) to your liking. Quickly run through this guide to find out how to create and use them in your conversations.
How to create your own animated Memojis on iPhone?
The Face ID technology in your iPhone now supports the creation of animated avatars that can mirror your facial expressions. Apple calls it memoji. You can use this feature to create all sorts of animations that represent you and add them to messages to make your conversations much livelier!
Open the iMessage app and tap compose message icon to start a new message. Swipe the strip below the text input field to the left to locate the More option. Tap to open it.
Under the iMessage app screen, scroll down to the Memoji option and tap to select it. Choose a character. To create your own memoji, swipe left and tap the New Memoji buton.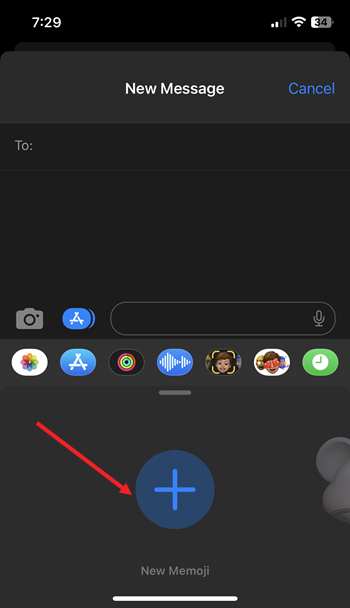 Customize the selected Memoji features— like, hairstyle, eyes, and more.
Tap the record to start mirroring your reaction. You can continue to record for 30 seconds.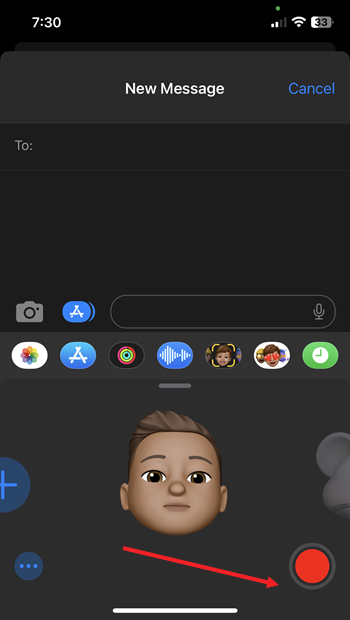 When done, hit the Record button again to stop the recording. Hit the Send button (arrow icon) to send your animated memoji.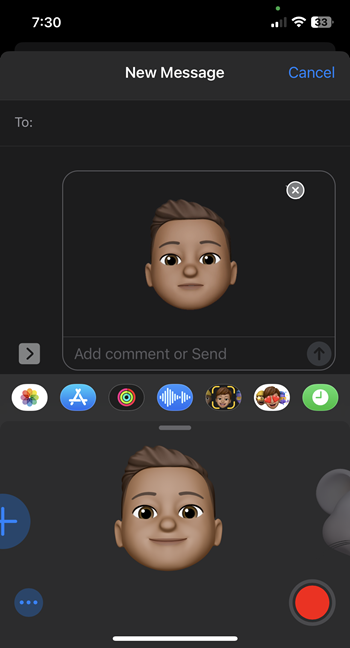 About Memoji
Newer iPhone models equipped with TrueDepth cameras can replicate facial expressions and head movements to create your animated avatars. Apple describes these personalized emoji-style avatars as iPhone Memoji. New Memoji stickers are also available on older iPhones that don't support advanced cameras, although with some limitations. However, these phones should be running iOS 13 or later.
That's all there is to it!
Share on Facebook