All you need to know about iPhone Status bar indicators
With every subsequent version of iOS, Apple advances to the new frontier of performance and adds some new indicators that you can find near the status bar when your phone is in use. Here's a brief explanation of the different iPhone Status bar indicators and what they mean.
Different types of iPhone Status bar indicators and their meaning
Every iPhone Status bar indicator you see on the screen is a conventional representation of an object or a function that you must have knowledge about. Some of them are quite common and self-explanatory while others often mystify users. Nevertheless, we have tried to accommodate most of them here.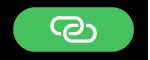 It means iPhone is providing a Personal Hotspot. You can use it to share your cellular internet with other devices when they don't have internet access from a Wi-Fi network.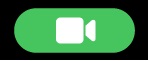 iPhone is on a FaceTime call made through the FaeTime app.
The Portrait Orientation Lock is on. Your screen won't rotate or switch to the Landscape mode until you turn off this setting.

Your iPhone is syncing with iTunes. So, you can access your music, photos, and more on your iOS or iPadOS devices when you aren't near your computer.
Your iPhone is connected to CarPlay. It enables a car radio or head unit to be a display and a controller for an iOS device
You're sharing screen with SharePlay. Users can initiate an activity the moment they find something they want to share with friends in real-time
The Satellite signal means there is no cellular and Wi-Fi coverage, but Emergency SOS via satellite is available in your location. It Works with iPhone 14.
Your iPhone is mirroring screen, or an app is actively using your location.


iPhone is recording screen or sound.

The green dot on iPhone screen indicates an app is using the camera. Having camera access also implies access to the microphone. So, you don't see an orange dot separately for this reason. If the green dot is visible even when there's no camera app opened, it means some app is running in the background and has access to the camera. It could be invading your privacy.

The Orange dot you notice near the status bar is the Recording indicator. It is a new privacy-centered feature that indicates that an application is running on your phone or in the background and using the microphone. The same also shows up when you are using apps like Siri or WhatsApp to transcribe your speech to text.
In addition to above, you might see the SOS signal in the status bar of your iPhone. It means that your device isn't connecting to your cellular network, but you can still make emergency calls through other carrier networks. Also, just like iPhone, you can see similar status icons and symbols on your iPad too.
Hope it helps!
Share on Facebook