Switch to Dark mode for WhatsApp web for a completely new chatting experience
You can sync all your WhatsApp chats on the mobile phone to your computer and chat on whatever device you feel is convenient for you. Also, you can change the look and feel of your chat background by switching to Dark mode for WhatsApp web. The process is not tedious at all. Follow along to find out how to do it!
How to switch to Dark mode for WhatsApp web
Dark mode for WhatsApp web allows you to change the color theme of the service from light to dark. It's gentler on the eyes and produces less glare at night. This makes it even more comfortable to use in low-light conditions. So, while you enable dark mode in Chrome or any other browser, make sure your handset is connected to the Internet. Then, follow these steps!
Open WhatsApp on your Smartphone, and choose Settings.  Next, scroll down to the Linked Devices tab and tap to expand it.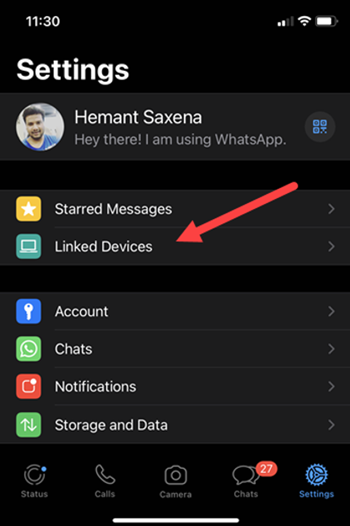 In the new screen that appears, tap the Link a device button.
To use WhatsApp Web go to web.whatsapp.com on your computer and point your phone to the screen to capture the code. Scan the code to log in.
Click the Menu (visible as 3 vertical dots in the upper-right corner of the side panel and choose Settings.
Scroll down to the Themes entry and click to open its menu.
From the list, select the Dark option to enable the dark theme. Hit the Ok button at the bottom of the screen.
The Dark Theme for WhatsApp should show up instantly.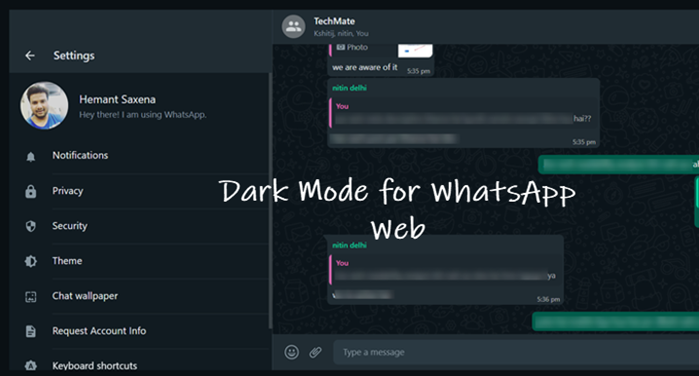 That's all you need to do to switch to the WhatsApp Web dark theme and experience a new style of chatting! It's super-easy and a convenient way to personalize your experience. Do you know how to hide your last seen status on WhatsApp by tweaking its privacy settings?
Share on Facebook