Apple Watch Fall Detection setting helps you get emergency help in a time of need
Every digital device you buy initially requires a learning curve. You start appreciating it more only when you realize the wide range of applications it has. For example, the smartwatch from Apple is just useful enough to work as a fall detection system for older people. It can detect a hard fall and alert emergency services if needed. Follow the instructions in this guide to find out how to enable the Apple Watch Fall Detection setting.
How to enable the Apple Watch Fall Detection setting
The Apple Watch Fall Detection setting is automatically enabled for those 55 years old+ but it can also be valuable for young users if they meet with some accident. In such an event of misfortune, if the watch fails to detect any movement from the wearer, it automatically dials the local ambulance service. Moreover, it plays an audio message informing the emergency contacts of the fall while sharing your location.
Unlock your Apple Watch by entering the 4 digits passcode. Go to the Settings. When directed to a new screen, scroll down to the SOS entry. Tap to open it.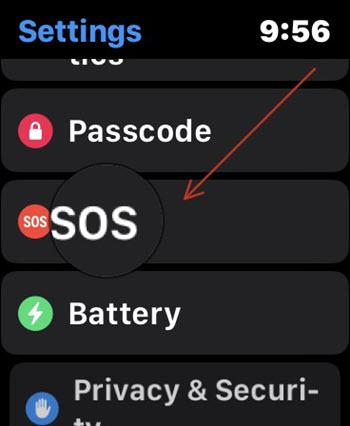 Scroll down a bit to find the Fall Detection entry. When found, tap to expand it.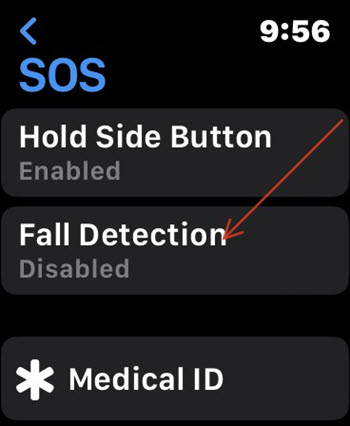 By default, the Fall Detection is not enabled for individuals lower than 55 years of age. So, you'll find it Disabled.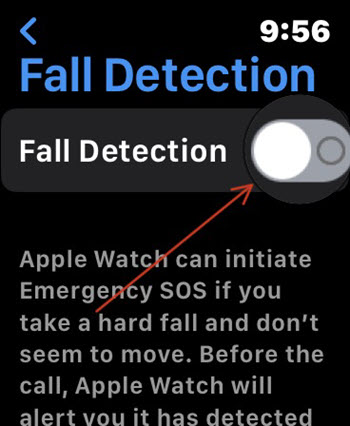 Read the description provided there to know how apple watch fall detection works. If all appears Ok, slide the toggle next to Fall Detection option to On position.
Hereafter, whenever your Apple Watch detects a hard fall while you're wearing it, it will tap on your wrist, sounding an alarm. Instantly, you'll see a message that you can use to contact emergency services or dismiss the alert by pressing the Digital Crown, then tapping Close in the upper-left corner, or tapping 'I'm OK.'
What happens when your Apple Watch finds you can't move?
If you can't move or turn immobile for more than a minute, your smartwatch begins a 30-second countdown, following which it sounds an alert. The alert sound grows louder so that you or someone nearby can hear it. If no help arrives in time and the countdown stops, your Apple Watch automatically contacts emergency services. Note: for your watch to automatically call emergency services, Wrist Detection must be turned on.
Hope it helps!
Share on Facebook