iPhone 14's SOS emergency via satellite feature ensures preparedness in the wilderness
Whether you're stuck on an uninhabited island or fear being caught in a big storm, you can use your iPhone to request immediate rescue help. Its SOS emergency via satellite feature provides emergency service, even without any cellular service. So, when you call or text emergency services and fail to connect, you can choose to connect with them directly via satellite.
How to use SOS emergency via satellite feature in iPhone 14
SOS emergency via satellite helps iPhone users directly connect with emergency service providers in times of crisis or when no other means of reaching emergency services are available. It uses a built-in antenna In iPhone 14 to communicate with satellites. That's not all it is also equipped with a radar-like feature that can guide users on where to point their iPhone to link up to a satellite when no cellular or Wi-Fi service is available or where switching to Wi-Fi calling on iPhone for better connectivity is not possible.
When there's an emergency, make an Emergency SOS call. If there's no Wi-Fi or cellular coverage, you'll see the Emergency Text via Satellite button. On the next screen that appears, tap the Report Emergency button.
Your iPhone will immediately throw up a series of vital questions to assess your condition. The questions will also show the most common answers, so someone in distress can simply tap a button rather than type answers.
Once done the satellite SOS feature will prompt you to point the device in the direction of a satellite.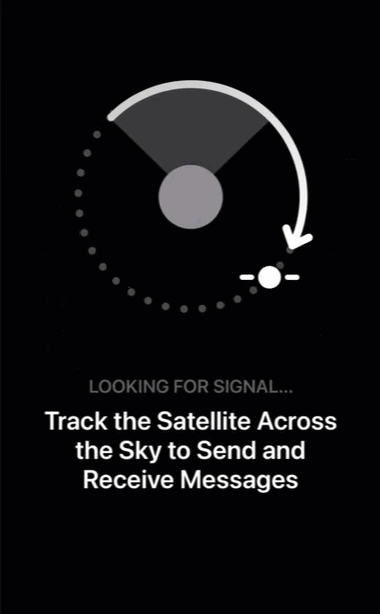 You need to go to an open space to have a connection since conditions like foliage, might cause some delay or keep the connection stable. However, once you've found the satellite, the guide will help you stay pointed at it.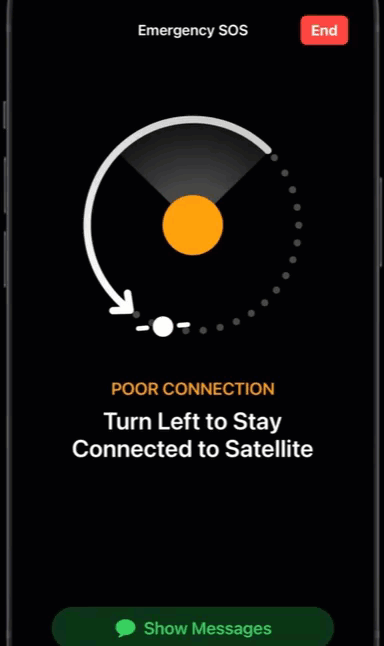 Keep pointing your smartphone in the satellite direction to put people in touch with local emergency dispatch centers and speed up the rescue.
Besides adding extra security for iPhone users when entering areas without internet connections or poor signal reception, the new addition marks Apple marks its entry into the world of satellite communication.
Emergency SOS via satellite cost
Apple says that the service will remain free for two years. We don't know what will happen thereafter. Some reports suggest that Apple has dedicated an amount of $450 million from its advanced manufacturing fund toward satellite infrastructure to support the feature in partnership with Globalstar satellite communications company.
Share on Facebook