Chrome dinosaur game – A primitive endless runner game you can play in the Chrome browser when there's no Internet connection
You don't necessarily have to use your browser only to connect to a website. It can also be used to have a bit of fun like playing some browser games. The Chrome Dinosaur Game, a very basic endless runner game in the Chrome browser is a good option to start with. You can play it in both, online and offline mode just like Surf Game in Edge browser.
How to play the Chrome Dinosaur game on your computer
The aim is to score maximum points by avoiding cacti and pterodactyls while trotting somewhere in an ancient desert. Also, you can equip your pet with swords to chop down the cacti or use holy water to douse the flames in the path. The assortment of 26 different weapons gives the dinosaur much-needed power to run. If that sounds exciting, here's how you can play the Chrome Dinosaur game in Chrome browser.
Launch Google Chrome browser on your PC or Mac. Enter the following address – https://dinoswords.gg/ in the URL bar and press Enter. Hit the Space Bar key to start playing the game.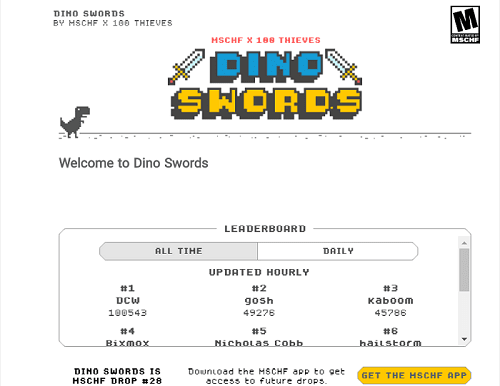 Start collecting weapons by jumping over them. You can use these weapons by looking at the keys assigned for their use.
you can use the swords to chop down the cacti instead of jumping over them or use Holy water to douse the fire. Other weapons include battle-ax, hammer, hand-grenade, etc. Some weapons can cause self-inflicted damage. Be careful while using them.
Continue running to create your highest score while overcoming obstacles in the path like burns, sandal-toss birds, and cacti that knock you down.
You need to enter your name and email address to log your score. Also, you can check other information like the top used weapon and its function. If you win, you get some awesome prizes after a week.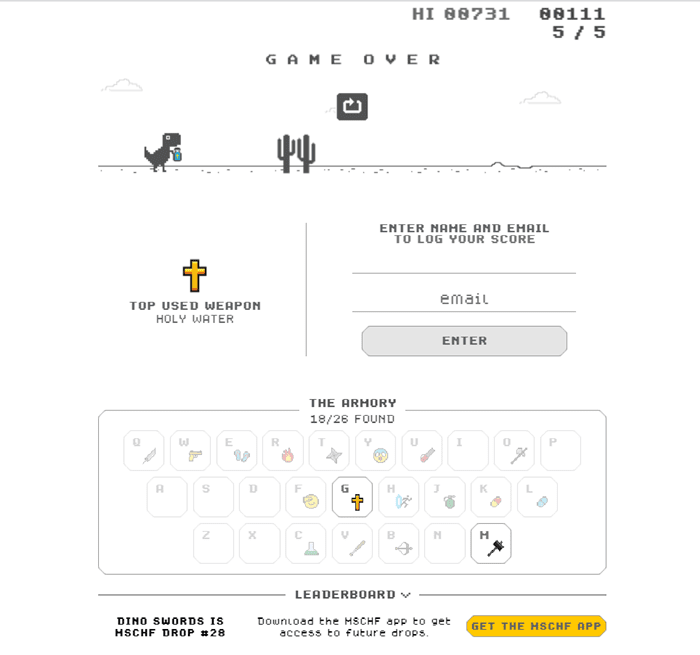 What's Google Chrome Dinosaur Game?
It is a simple infinite runner game with most basic controls that sees a dinosaur (the central character of the game) dodge underneath obstacles. It pops up in the Chrome browser when you get disconnected from the Internet or go offline
Share on Facebook