Google Search widget for iPhone lets you search all sorts of things directly from the Home Screen
Sitting quietly above the rest of the apps on Home Screen, the Google Search widget for iPhone provides quick access to the search functionality without having to open a browser or the Google app. So, if you would like to use this widget to search for all sorts of interesting things, we'll help you get started.
How to add a Google Search widget for iPhone to search directly from Home Screen
Apart from searching or accessing items with a tap, the Google Search widget for iPhone can help make your Home Screen look more personal. However, you need to make sure that you're running iOS 14 or later on your iPhone to be able to use widgets and have signed in to the Google app with your account.
Long-press on an empty area of your iPhone's home screen. When the app icons start to jiggle, you'll see a small + icon appear in the top left corner of your Home Screen. Tap it to display the widgets menu.
Scroll down the menu to find a list of all your installed apps that offer home screen widgets. Choose the Google Search bar widget when seen.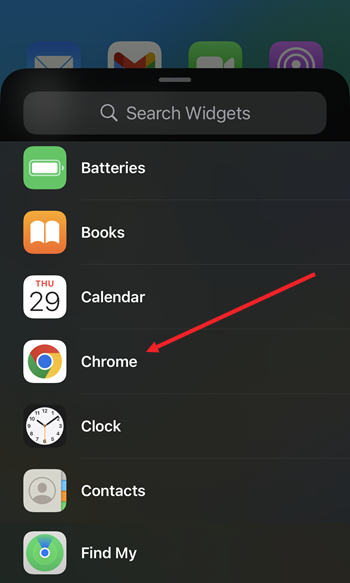 Hit the Add Widget button at the bottom of the screen to see it added to your home screen. You can drag it around and place it wherever you want.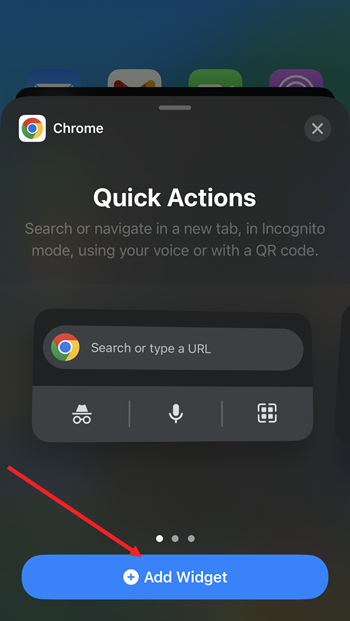 It will also add a shortcut for Google QR code search. Just tap it to scan a QR code.
Lastly, if you want you can customize the theme of the widget. For this, open the Google app. Tap your profile picture or initials and select Settings. Then, choose Widgets.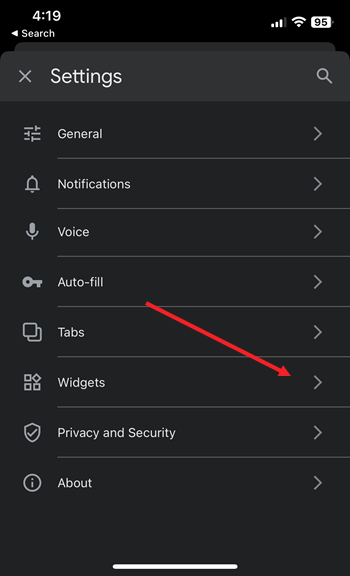 Expand the Widgets entry to go to the Widget theme.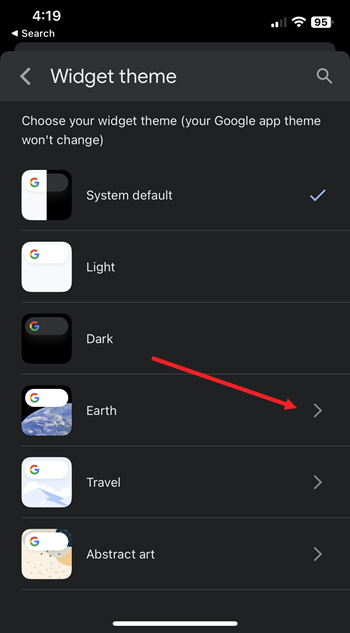 Select a theme of your choice. If you would like it to refresh daily, toggle On the Refresh daily switch.
How do I remove Google search widget from home screen?
To remove Google widget from your iPhone Home Screen, long-press the widget until you see the Remove Widget option.
Then, simply hit the button to remove the widget permanently from your iPhone Home Screen.
So, if you tend to change the look of your Home screen quite often and don't mind rearranging icons or up picking up different themes, or rearrange the apps and widgets, try this feature.
Also read: Add sticky notes on iPhone Home Screen with Sticky Widgets app
Share on Facebook