Add sticky notes on iPhone Home Screen with Sticky Widgets app
A humble stationery item that continues to thrive as an effective tool for getting most of your daily tasks done is sticky notes. The digital version of it is even more useful as it lets you place Post-It Notes on your iPhone Home Screen. That way, you can just jot down some something, put it where you'll see it frequently, and finally, get rid of it when you're done. Here's how to add and use sticky notes on iPhone Home Screen.
How to add and use sticky notes on iPhone Home Screen
To add and use sticky notes on iPhone Home Screen, you'll need to download the Sticky Widgets app from the App Store. It's available in 3 different sizes of note and 3 different colors to choose from. Moreover, it's completely free you can even choose the font that best fits your type of note.
To add a widget to your Home Screen, download the Sticky Widget app from the App Store.
Tap and hold your finger anywhere on your Home Screen to edit it. Hit the Edit button, visible as a Plus icon.
Select Sticky Widget. Hit the Add Widget button to get the widget in place.
Tap it again to edit text. When finished, hit the Done button, visible at the bottom.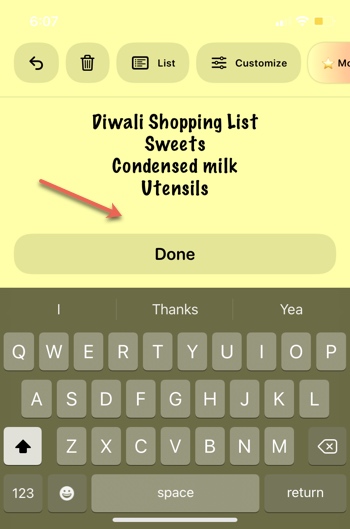 How do you change the background color on sticky notes?
If you would like to change the Sticky Notes background, tap the Customize button at the top. The options however are limited. To get more colors, you'll need to pay a monthly subscription fee. For free versions, do the following.
Expand the Background menu by tapping the side arrow.
Choose the desired background. By default, 3 options are available namely,
Classic Yellow
Classic Pink
Classic Blue
Likewise, you can change font, text alignment, and size.
A good feature about these colorful stickies worth mentioning, you can start jotting down notes or adding items to the list without having to unlock your device. In my honest opinion, Sticky Widgets is one of the best sticky note apps for the iPhone, you should give it a try!
Share on Facebook