A complete guide to delete an Instagram account
Signing up for an Instagram account is way too easy and straightforward. Just enter your email ID and choose a strong password to create an account. So, considering that, you would think it is equally easy to delete an Instagram account. Pardon me if I say you're mistaken. The process to get rid of your Instagram account requires a bit of work but if you really want to remove it, we'll help you out and show you how it's done!
How to delete an Instagram account
There can be many reasons to remove your account on Instagram. Maybe you are less active and post just once or twice a week or keep your profile extremely private and limit whom you follow and who follows you in return. Whatever it is, follow these steps to delete an Instagram account.
On your mobile, launch the Instagram app and tap your profile icon in the lower right corner of the app screen. Then, tap Menu (3 horizontal bars) and select the Settings option.
When directed to the Settings screen, expand the Account heading by tapping the side arrow next to it and scroll down to the bottom to locate the Delete account entry.
Choose the Delete Account option. Tap the Continue Deleting account option.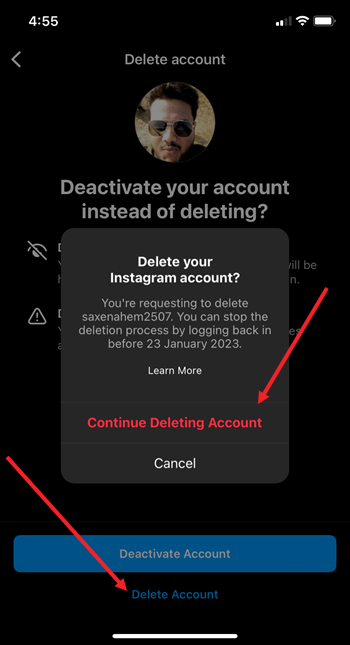 When directed to a new page, hit the drop-down button below the Why do you want to delete account heading and pick a suitable reason.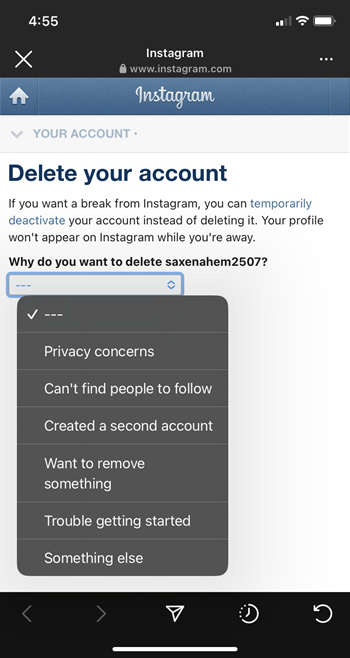 When prompted, Re-enter your password and hit the Delete button.
How to delete Instagram accounts (Mac/Windows)?
To remove or delete Instagram accounts from your Mac or a Windows PC, visit this page. Hit the drop-down button next to Delete your Instagram account entry and click the link to request the permanent deletion of your profile.
Again pick a reason why you would like to delete the account.
Then, hit the Delete account button to confirm your action.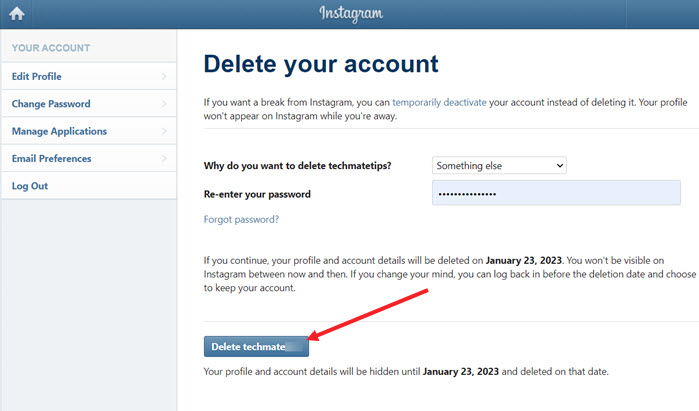 Note when you remove ig account, your profile, photos, videos, comments likes and followers will be permanently deleted.
Share on Facebook