Create Stereo sound with 2 Echo Shows for a deeper bass
It's quite an experience to listen to your favorite music in stereo mode by linking 2 Echo Show devices together. Just set up one of them for the left channel and the other for the right channel through the Amazon Alexa app and you're ready to create stereo sound with 2 Echo Shows for multi-room playback. We'll show you how to configure them.
How to create stereo sound with 2 Echo Shows
One benefit of owning multiple Alexa-enabled smart speakers like an Echo, Echo Dot, or Echo Show is that you can link them all and have them work together to play music throughout the house. Here's how you can create stereo sound with 2 Echo Shows.
Launch the Alexa app on your iPhone and select the Devices icon visible at the bottom of the screen. Tap the Add a device button.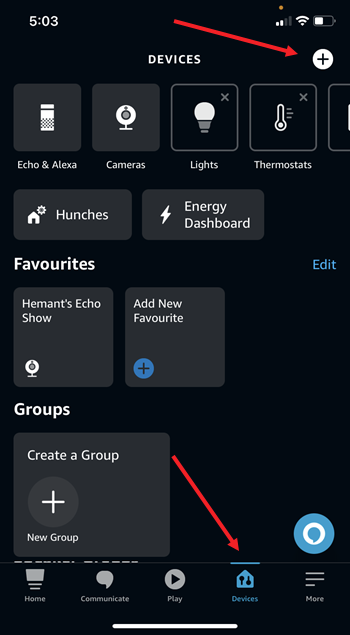 To set up multi-room music, a home theatre, or create stereo pair, select the Combine speakers option.
When directed to the Setup screen, scroll down to choose the stereo pair/subwoofer option.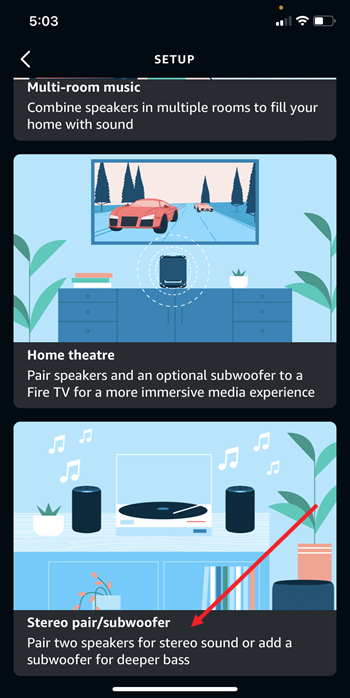 From the list of devices, choose the Echo Shows you would like to connect. Make sure that both devices are online, on the same network, and in the same room.
Assign a channel to each speaker. To make sure that the speakers are set to the correct channels, tap each channel to play a test sound.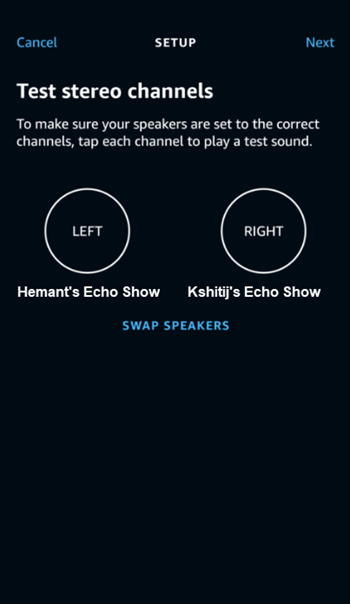 Once done, command Alexa to play a song through the speakers. It should force the linked Echo Shows to play the song in sync with the left one playing the left channel of any stereo track and the right playing the right.
Amazon Echo stereo pair problems
Sometimes while connecting two Echo Show devices, you may get an error bearing the following message: Not compatible. This device is not compatible with the current selected devices. This problem mainly occurs with Echo Show 8 devices because Echo Show 8 only supports Stereo Pairing with an Echo Sub, and pairing with another Echo Show 8 is not permissible.
Hope this helps!
Also read: Set up Echo Show as Photo Frame via Alexa app.
Share on Facebook