An easy way to hide location on Snap Map and keep it private
Snapchat tracks your whereabouts to let your Snapchat buddies find your location on its map but if you have any doubts about the ways in which it leverages this data, you can turn it off. Find out how to hide location on Snap Map and let the app not use your information beyond serving up geofilters and pushing location-specific stories.
How to hide location on Snap Map via Ghost Mode
If you have the Location Services on your mobile 'On' which by default is, Snap Map will automatically track your current location and place your Bitmoji avatar on a map like a pin. The contacts in your friend list can simply zoom into it to find your location. However, if you don't want some quirky details about you showing up alongside your Bitmoji, a better option would be to hide location on Snap Map via Ghost Mode.
Launch the Snapchat app on your mobile phone. Tap your profile pic in the top left-hand corner and scroll down a bit to find the SnapMap section.
Tap the Close button to switch from the full view to the Detailed view of the Snap Map.
Select Settings visible in the upper right corner of the app screen.
Next, under the My Location heading, toggle On the Ghost Mode switch. This will clear all of the Ghost Trail and your friends won't be able to pinpoint your location. Select a time duration to confirm the changes.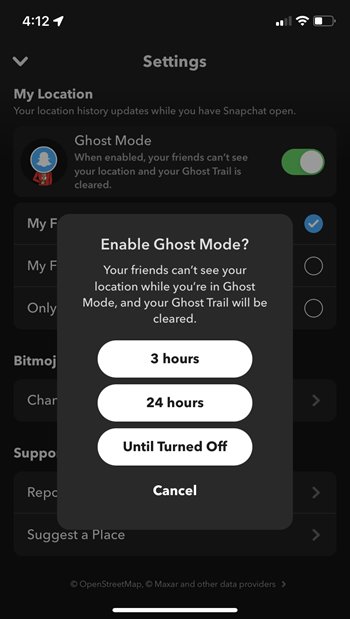 The Ghost mode will hide your location. You can confirm this as you'll see the Snapchat logo covering your Bitmoji's face.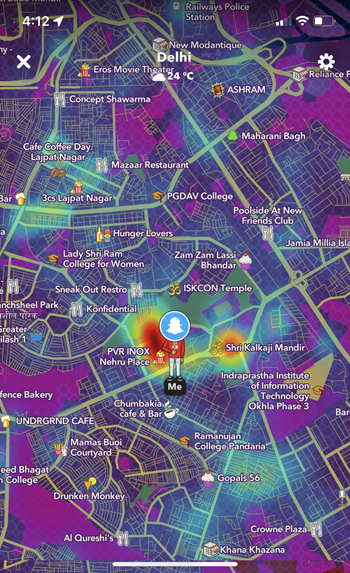 To completely hide your location and make your Snapchat Bitmoji invisible on the map, go to your iPhone Settings and turn off the Location Services.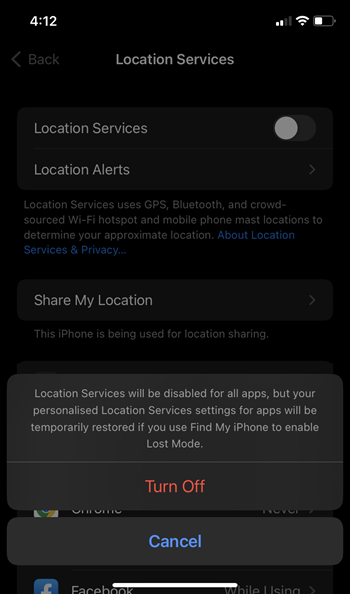 Instantly, your Bitmoji will disappear from the Snap Map and the location will no more be visible.
What Are Ghost Trails On Snapchat
Ghost Trails is a feature for Snapchat+ subscribers. It lets them see where their friends have been in the last 24 hours or have traveled on Snap Map.
By the way, do you know how to hide your Snapchat Score? Also, see how to get mental health tips for free on Snapchat.
Share on Facebook