All you need to know about the HomePod Smoke Alarm Sound Detector function.
When you are away, the last thing you would expect in the safety of your own home is an unforeseen and extreme event like a house fire. To combat such unfortunate events, Apple has added sound recognition support for smoke and carbon monoxide detectors in its speaker. Think of it more as a 'HomePod smoke alarm sound detector' that will automatically send a notification on your iPhone or other Apple devices like an Apple watch, iPad, or Mac upon detecting any fire alarm sound. Users who are hard of hearing, see it as a game-changing feature as they need as many reliable indicators as possible when such alarms go off. Let's find out how it works!
How to make use of HomePod Smoke Alarm Sound Detector function?
Firstly, it's important that you have smoke and CO alarms installed in your home as the HomePod speaker itself cannot detect actual smoke or carbon monoxide. Also, you must enable the Smoke & CO Alarm option under the Sound Recognition settings.
Tap the Settings (gear icon) visible in the lower-right corner of your HomePod Now Playing screen to open its settings. Locate the Sound Recognition heading. If it's set to Off, turn it On by sliding the toggle to the On position.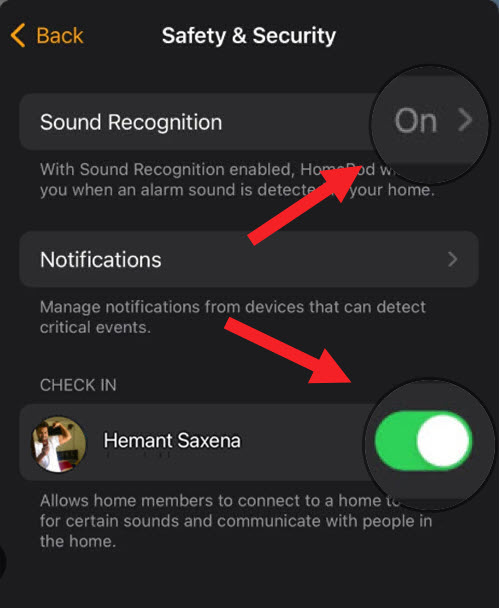 When directed to the Sound Recognition screen, toggle On the Smoke & CO Alarm option. This will configure your HomePod to recognize smoke and carbon monoxide alarms and send notifications to your Apple device.
When an instance of fire sets the smoke or CO detector buzzing at your home, built-in microphones in your HomePod will pick it up and send a notification to your iPhone, iPad, or Apple Watch. To see the notifications as they arrive, make sure your device does not have notifications disabled for the Home app.
If you have a HomeKit-compatible camera installed in the place where the fire broke out, you'll get an option to tap into a live video feed. Announce your check-in to listen to what's happening.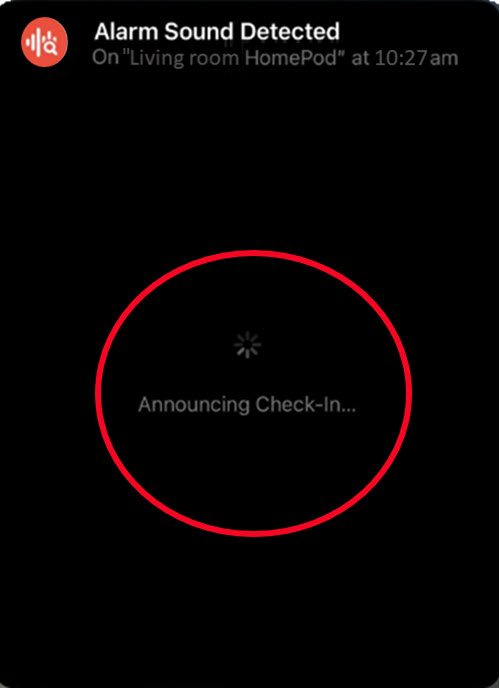 The real-time video event you choose to check in is end-to-end encrypted and the audio analysis of the alarm sounds occurs on-device. This adds to its overall security.
We would love to see Apple add alerts for the sound of breaking glass as well. It will surely help alert users when someone is trying to break into their home. Considering Apple's superior technology, the feature should be easy enough to implement.
Also read about how to use HomePod Intercom feature to communicate with members of the family.
Share on Facebook