Turn on Apple Music new release notification to get latest info from your favourite artists
The Apple Music New release notification in iOS lets you quickly find out if your favourite artists have come up with something new to offer in the Music app. It also informs you about the upcoming albums release dates. So, if you don't want to miss out on any important updates related to the artists you like, turn on these notifications for the Music app.
How to turn on Apple Music new release notification for your favourite artists
More and more people are turning to music apps like Apple Music to provide them with a more customized entertainment experience. The tech giant seemingly aware of this development has roped in the New Music feature. It notifies you about the latest music releases right inside your Music Library.
Launch the Music app and switch to the Listen Now tab. Select your profile icon (seen in the top-right corner of the app screen).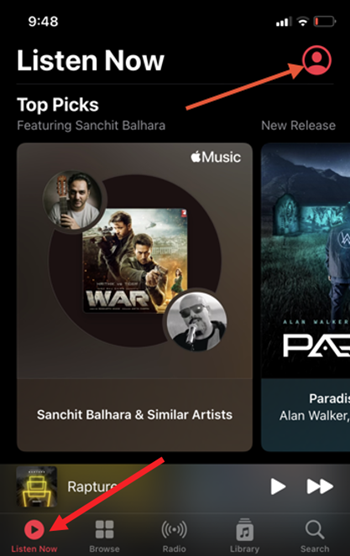 In the new screen that appears, scroll down to the Notifications entry and tap to select it.
Turn on the toggle next to the New Music entry. This will enable notifications for any new releases from your favourite artists.
As per your preferences, you can enable or disable these alerts in your Music Library too. Simply, turn off the Show in Library toggle if you do not wish to be bothered by it.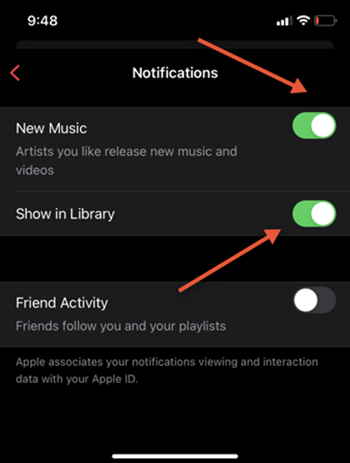 Can you get notifications for new Music on Apple Music?
Yes! Apple Music offers unlimited access to millions of songs. Plus, you can discover new tracks and add them to your Library to listen across all your devices. To enable alerts for Apple Music releases, open the Music app on your iPhone and follow the instructions as described above.
What are your thoughts on this functionality? Do you have any feature requests for Apple Music or the Music app ? Let us know down in the comments!
Share on Facebook