Fix Echo Show dimming and brightening randomly
After 3 long years of ownership, I discovered a nagging issue with my Alexa-powered smart speaker – Echo Show. Sometimes, it shines so bright that it just blinds me while at other times it dims so low that I find it hard to read what's on the screen or configure other options. Annoyances such as these can really gnaw at you which is why I decided to doggedly pursue a solution that I bring to you in this post. Let's see how to fix Echo Show dimming and brightening randomly problem. Luckily, it doesn't require any repair or service but just a mere re-setting of the defaults.
How to fix the Echo Show dimming and brightening randomly problem
Echo Show brings the best of Alexa into the visual realm. For example, the device allows you to tap into real-time video of your Home by doubling up as a security camera, or transforming into a digital picture frame by displaying your favorite memories —either one at a time or as part of an animated slideshow. However, at times it can behave oddly, especially when the unit has adaptive brightness enabled which by default is on. It may lead to Echo Show dimming and brightening randomly. It's not related to any Intermittent Wi-Fi issue but a meaningless accessibility extra that can be disabled through settings. Let's see how to access it and save yourself from random screen blasts or dimming.
On your Echo Show screen, swipe down from the top. From the Menu, choose the Settings icon.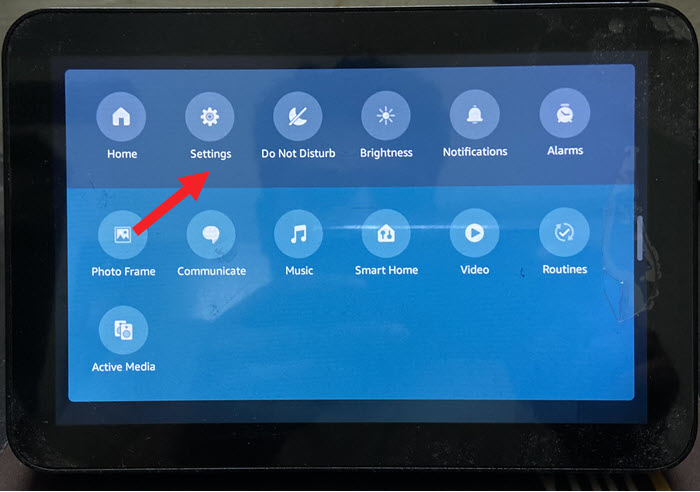 When directed to a new screen, scroll down to find the Display & Brightness settings.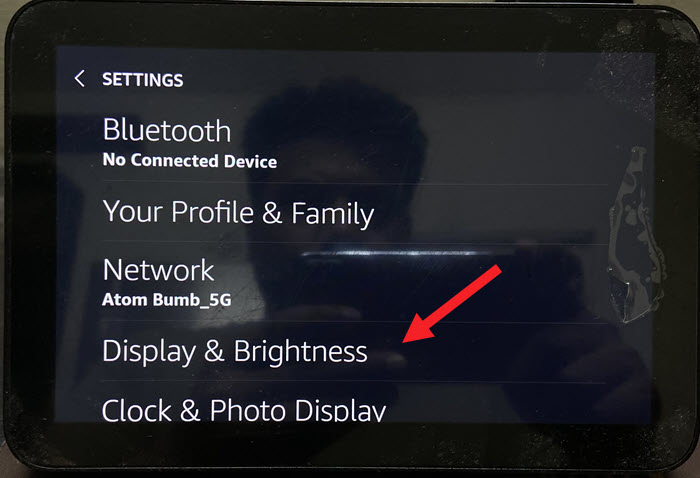 There's a slider to control the brightness of the screen. Just below it, there's the entry for Adaptive Brightness.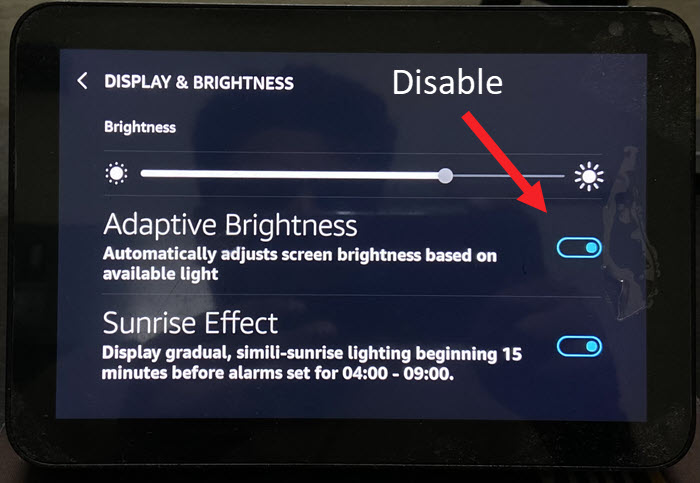 It's helpful since it tones down the brightness at bedtime and prevents anyone from waking up unnecessarily but can become aggressive for no reason. Similarly, it can lead to unwanted brightening and dimming when you're interacting with the device.
To fix it, you must simply disable the feature. So, just slide the toggle the switch next to Automatically adjust screen brightness based on available light to the Off position.
Once done, exit the settings. You should no more see the Echo Show screen dimming randomly.
Is it good to use adaptive brightness?
It's a setting in Echo Show that lets the device adjust the brightness of the display depending on the amount of light that is reaching the system's ambient light sensor. So, while the mode helps in automatically optimizing the color range, saturation, and sharpness of your display for certain applications, it can severely compromise the utility of the device. If you do not need it, keep it disabled.
That's all there is to it. Hope it makes sense!
Share on Facebook