Apple Watch Sleep app helps you monitor your sleeping patterns
The Apple Watch Sleep app can monitor your sleeping patterns to give you a clear picture of your sleep quality or use the information provided by it to optimize your sleep experience. So, if you're curious to find out which side of Sleeping habits (good or bad) the app is tipping the scales, follow the guide.
How to use Apple Watch Sleep app to monitor your sleeping patterns?
The Apple Watch Sleep app relies on the use of motion detectors to monitor your sleep time. So, you need to be wearing your Apple Watch in bed. Also, you'll need to make sure that it is sufficiently charged, or else you'll end up with no charge the next morning.
Open the Sleep app on your Apple Watch. Make sure, your Apple Watch is on watchOS 7 or later and your iPhone is running iOS 14 or later.
Scroll down to the Set Your First Schedule option. Tap the + button next to it.
Set the Active On option. You can choose Every Day, Weekdays or Weekend. Next, tap the time option (visible as a clock icon) under Wake Up section. Toggle On the Alarm option, if required.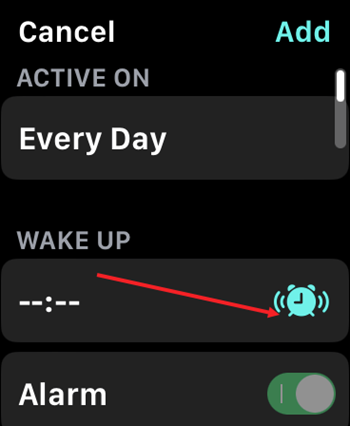 Rotate the dial of the clock to adjust the time. Hit the Check button to set the time.
Once, you've set up the Wake-up time, add the Bedtime in a similar manner.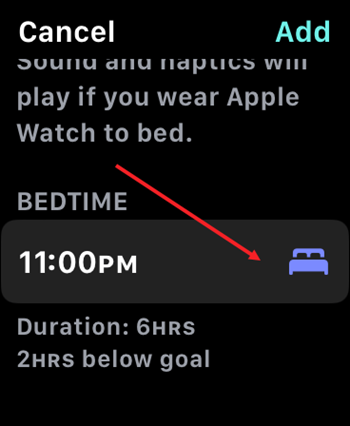 To set your Sleep Goal, select Sleep Goal tab under the Options section. It will be used to recommend a bedtime.
Then, add or reduce the number of hours by using the + and – buttons.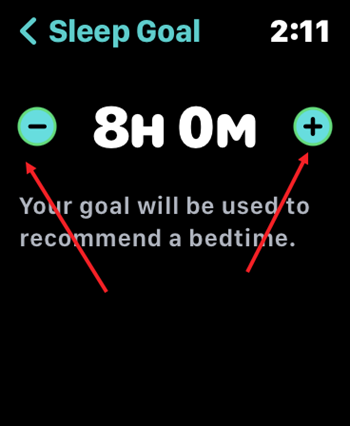 Similarly, add the Wind Down time. It helps you get ready to relax before your sleeping time by reducing distractions before bedtime.
Get an overview of stages of sleep through the Health app
To get an overview of the various stages of sleep (REM, Core, and Deep sleep), open the Health app on your iPhone, go to Sleep and tap the Show More Sleep Data link.
Checkout which Sleep stage is has a dominant role in your Sleeping pattern. Each of it is essential to waking up refreshed.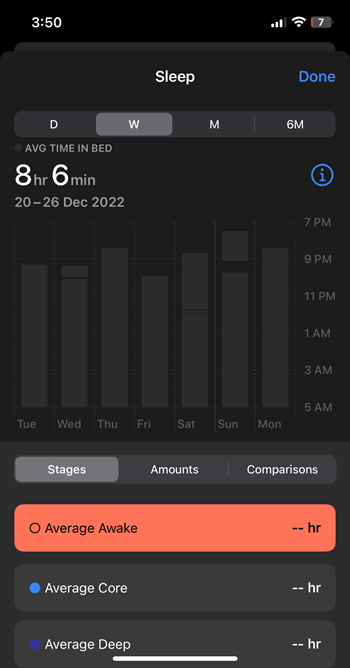 Also, you can dig into the information related to your heart rate or respiratory rate by switching to the Comparisons tab to help diagnose conditions like apnea.
That's how you can use the Sleep App in Apple Watch to not only tracking your time in bed but also the time you're asleep.
What's the difference In bed bedtime and time asleep?
The In-bed period refers to the time period you are lying in bed with the intention to sleep. For most people, it starts when they turn off the lights and ends when they are out of bed completely. On the other hand, the time asleep is the period that reflects the number of hours or minutes you're asleep.
Hope that helps!
Share on Facebook