Make GIFs on your iPhone with these easy steps
What makes GIF a popular alternative to composing messages with full sentences is its ability to react to messages in an animated way. This short video loops that are just a few seconds long typically capture your reaction and overlays them with fun animations. Outcome, it saves you the efforts of writing long strings of text while conveying the message in entirety. However, If the process to create GIFs on iPhone is a mystery to you, it needn't be. We'll show you how to make GIFs on your iPhone. Just read along to get the idea.
How to make GIFs on your iPhone?
No matter what your mood is, you'll always find more versatile ways to express yourself and more likely, discover a GIF for every occasion. However, not all animated GIFs have to necessarily come from the internet. You can make your own GIFs from the photos and videos on your iPhone. It not only cuts down on file size significantly but also lets you play them automatically on a loop. Here's how to create a GIF on iPhone using the Shortcuts app.
On your iPhone, tap the Photos app and go to the Live Photo you want to convert into a GIF. Tap to open it. Alternatively, you can open Albums, scroll down to Live Photos and pick the one to convert.
A characteristic feature of any GIF is that it plays the video in a loop. You can do the same for your Live Photo. Hit the drop-down menu next to the Live option. Select the Loop option. This will add a loop effect to the Live photo on iPhone.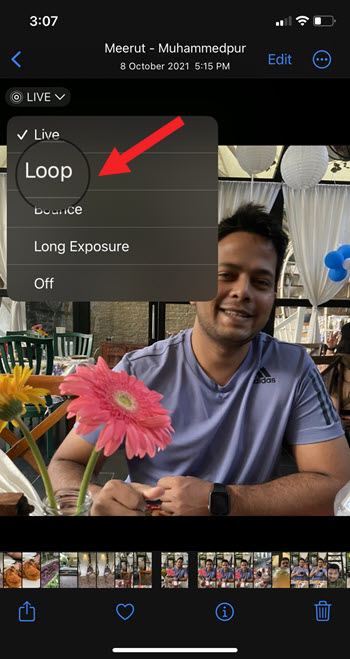 Launch the Shortcuts app on your iPhone. If you don't have it installed, download it from the App Store. Scroll down to the Essentials section.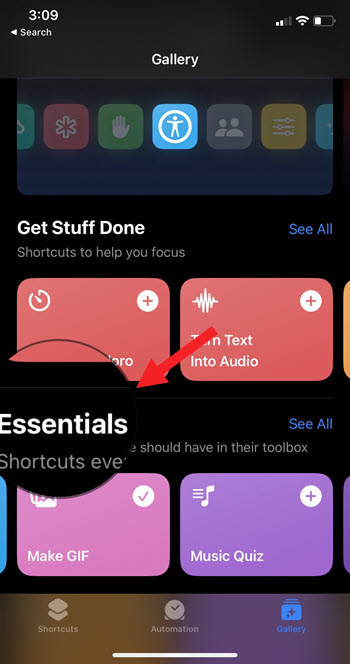 Tap the Make GIF tile. This tile allows you to make a GIF from a Live photo or a video. Hit the Add Shortcut button to add the function as a shortcut under the Shortcuts app.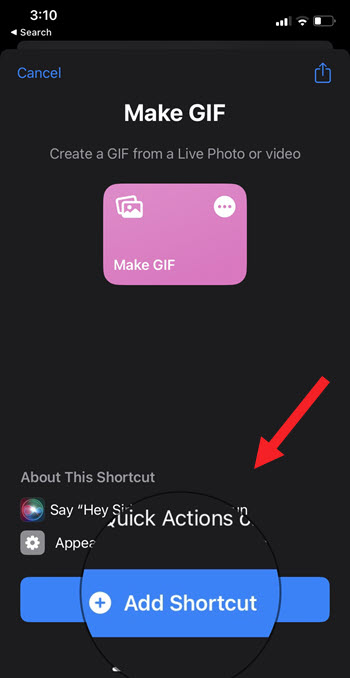 Tap the Make GIF tile under the All Shortcuts page and navigate to the Live Photo loop you want to convert into a GIF.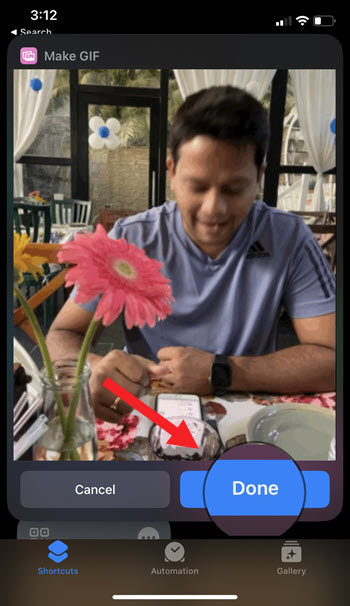 Allow the shortcut to transform your Live photo loop into a GIF. Hit the Done button to create a GIF on iPhone.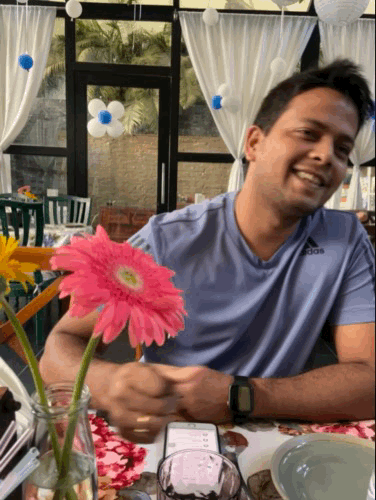 Use your Live photo loop as a GIF
You are now ready to use your Live photo loop as a GIF in messages or post them as comments on social media platforms like Facebook, WhatsApp or Twitter.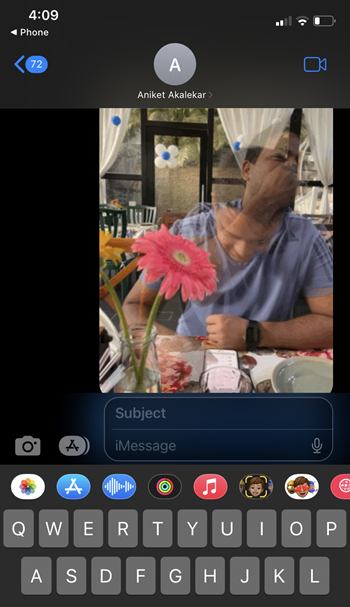 What is the Shortcuts app?
It's a quick way of adding your own automation to get one or more tasks done with your apps through a host of predefined actions. You can launch the app from the Today widget (Learn how to add Google widget to your Home Screen), from Search, or by invoking Siri.
Share on Facebook