Remove tags from Facebook to dissociate yourself from unwanted posts
A large chunk of Facebook's audience loves uploading their photos and videos online and sharing them with their contacts by tagging them. It can be a fun exercise, but too much tagging in unrelated videos or photos can be bothering. Read on to learn how to remove tags from Facebook tag and experience peace of mind!
How to remove tags from Facebook posts
Anyone who's on your Facebook friend list can tag you in their posts by typing @ symbol followed by your name. For a photo, they can place a tag by clicking on a face, and in the box that appears, start typing your name to search. You can un-tag yourself if you do not wish to associate with that post or think someone (ex) is doing it deliberately to seek your attention.
Launch the Facebook mobile app and go to your Timeline. Switch to the Posts tab from the Reels tab.
Scroll down to the post you would like to remove Facebook tag from. Tap the Menu button, visible as 3 horizontal dots in the upper-right corner of the app screen.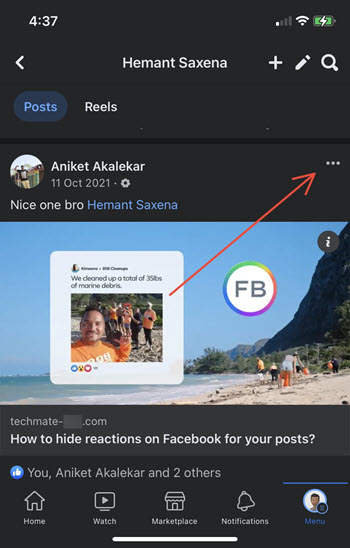 When presented with a list of options, locate the Remove Tag option and tap to select it.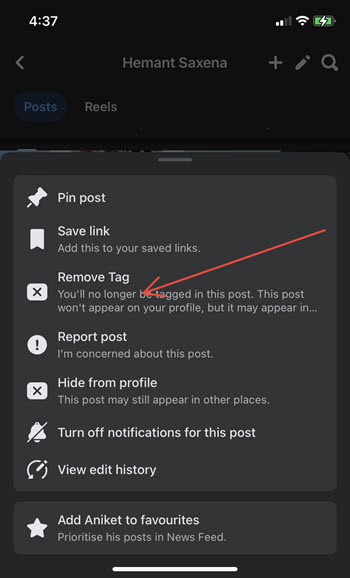 When prompted with a message, hit the OK button to continue. When you choose the Ok button, you'll no longer be tagged in the post. It may appear in other places such as Feed or Search.
How to remove Facebook tags via browser
Open your Facebook account and click your profile icon to display more options (check out how to lock your Facebook profile).
Expand the Settings & privacy and scroll down to the Activity log option.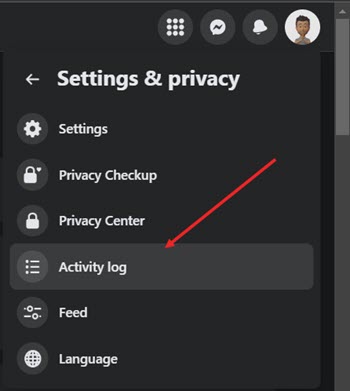 Hit the drop-down menu next to the Activity Log option and choose any one of the desired options:
Posts or comments you're tagged in
Photos you're tagged in
Switch to the right, click the Menu button and choose the Remove Tag option.
So, the process to remove tags from Facebook posts on mobile is the same as the one via browser, albeit with some minor variations.
Share on Facebook