Sensitive Content filter in Instagram gives more control over the content in your feed
Instagram's content moderation policy already bans certain types of controversial content, like hate speech and harassment and a new sensitive content filter in Instagram is likely to give more teeth to these policies. The filter offers an easy way to manage how much sensitive content you want to see in the apps' Search, Reels, hashtag pages, and other recommendations. Let's find out how to enable it in iOS.
How to enable Sensitive Content filter in Instagram
As grown-up people, every individual will have their own preferences for what they want to see in their feed and the Sensitive Content filter in Instagram will let you configure it as desired. So, if there's some content you see as potentially upsetting or offensive, tweak the settings to filter out unwanted content from your account. It's however important to note that not all the content you filter out from your account violates the app's content rules. Why? The restrictions are applicable only to some content that goes against Instagram's Recommendation guidelines and not against its Community Guidelines.
Launch the Instagram app for iOS. Tap your profile picture in the bottom right to go to your profile.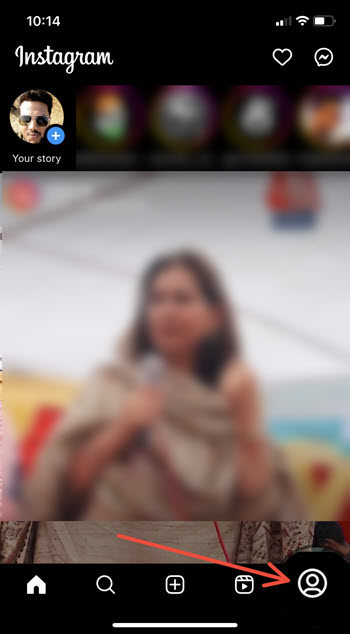 Tap More Options in the top right, then select the Settings option.
Scroll down to the Account and then expand the Sensitive content control menu.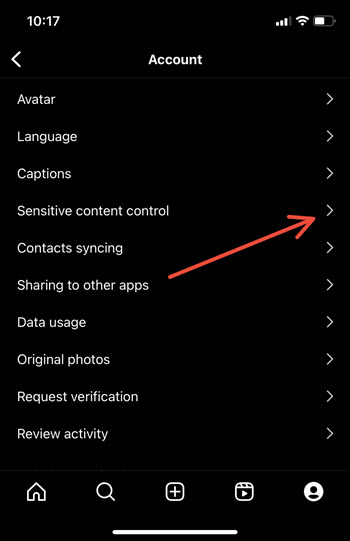 The three options should be visible to you. These include More, Standard, and Less. Each of these options serve the same purpose for filtering content.
The default filter is set to standard. It shows only some sensitive content and hides some sensitive content and accounts. Choose More if you would like to relax the restrictions slightly or select Less option to filter out more sensitive content.
Thus, the sensitive content filter in Instagram not only addresses concerns about content moderation but the overall well-being of users.
See more sensitive content on Instagram option is not visible
If you are under 18, you may not see the option to see more sensitive content on Instagram. If you are over 18 and still can't see the sensitive content control in Settings then, try updating your app to the latest version.
Hope that helps!
Share on Facebook