How to disable the share Wi-Fi password prompt on iPhone
For the people we trust, Apple offers a built-in way to quickly and securely share our Wi-Fi password. This makes our life a lot easier by remotely allowing us to share our home password with guests without specifically revealing it or forcing them to enter it manually. The same convenience, however, becomes a pain when you see the 'Share Password' message showing up on your iPhone Home Screen repeatedly. This occurs even if you have no desire of sharing it with other devices nearby. It's is a bug that has been reportedly troubling iPhone users quite a lot. Let's find out how to get rid of it or disable the share Wi-Fi password prompt on iPhone.
Disable share Wi-Fi password prompt on iPhone
Prior to the rollout of iOS 16, the only way to share your Wi-Fi network was to either remember your password or keep your Apple device near someone else's to share it automatically. This however worked between Apple devices only and never revealed the password. Moreover, upon seeing the Share Wi-Fi password prompt on iPhone, you had to take one of the following actions – Choose to share the password and dismiss the notification by tapping the Close button.
Even then, you would find the message flashing on your iPhone screen. Here's how you can resolve it.
Unlock your iPhone first and head to the Settings.
There, choose the WiFi option and then, tap the Info icon next to your WiFi network name.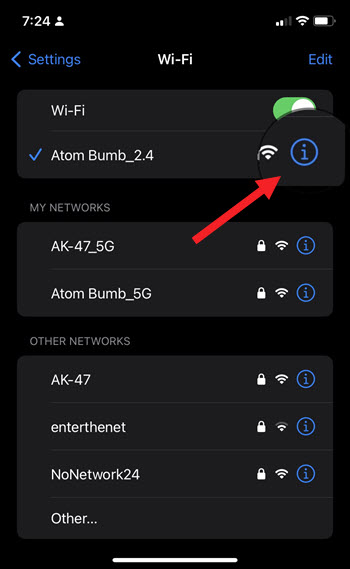 When directed to a new screen, tap the Forget this Network link to disconnect the network temporarily.
Re-join the network again by entering the password.
Similarly, go to Settings and choose WiFi. Then, scroll down to Ask to Join Networks heading and make sure to tur it off.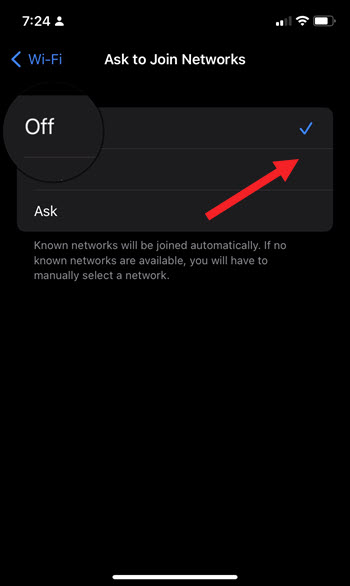 This should fix the problem permanently.
What is iPhone WiFi password?
It is an option that allows nearby Apple devices to join your Wi-Fi network via your iPhone in a single tap. Simply select the same WiFi network on the other device (the device you are trying to connect). Then, tap the Share Password button on your iPhone. The other device will autofill the password and connect instantly.
Why did my iPhone ask if I want to share WiFi password?
Although it is a bit difficult to pinpoint the correct cause, we believe this occurs when you have both a 5Ghz and 2.4Ghz Wi-Fi network that have similar names.
So, let's say if you're connected to a higher speed version (5G) of the same Wi-Fi network on the MacBook.
And the lower speed version (4G) on the iPhone, you'll see the repeated prompts flashing on your iPhone to share the password.
To fix it, you'll need to locate your network under the Wi-Fi tab and remove it. Then restart your Mac and re-join the same network your iPhone is connected to.
Hope that makes sense!
Share on Facebook