Simple Steps: Connecting AirPods to your iPhone Made Easy
For connecting AirPods to your iPhone, you don't need to toil hard. They connect to your iPhone almost instantaneously. If for some reason, the connection fails and you cannot pair AirPods to your iPhone then, try connecting them through settings. We've put together a guide to help you find how it's done!
Effortless Connection: A guide to connecting AirPods to your iPhone
Once you connect AirPods to your iPhone, you don't have to worry about repeating the same steps on the rest of your Apple devices. The Bluetooth headphones will automatically pair with your MacBook, Apple Watch and even Apple TV. Just make sure, you're you're using the same iCloud account on all these devices. Pretty cool, isn't it?
Unlock your iPhone and go to the Home screen. If your AirPods pro is kept inside the case, open the case (with your AirPods inside and hold it near your iPhone.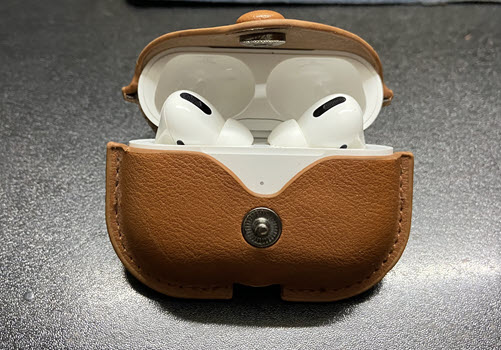 After a few seconds, a setup animation should appear on your iPhone screen. Hit the Connect button.
Press and hold the Setup button on the back of the charging case until a white flashlight is visible. The light indicates your AirPods are now connected to the iPhone.
Alternatively, you can also connect AirPods pro via the Settings app. Keeping the lid of the case open, tap the Settings icon on your iPhone and choose Bluetooth.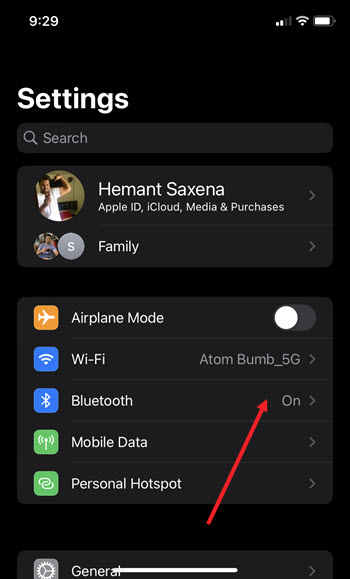 Wait for the AirPods Pro name to appear under the My Devices list. When seen, tap it to pair your AirPods to your iPhone.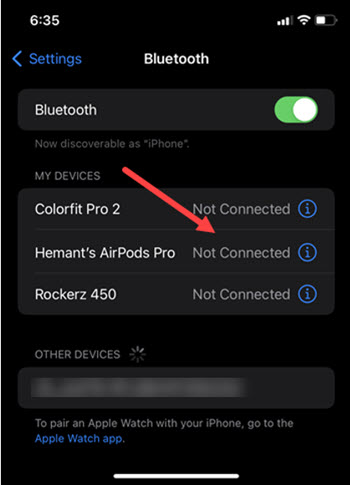 If you have 'Hey Siri' set up on your iPhone, then 'Hey Siri' will readily connect new AirPods. If it isn't set up, you'll be guided through the setup. So, this is how you can pair AirPods to your iPhone and listen to music, make phone calls, use Siri, and more. Also see, how to pair AirPods to an Android phone.
Airpods connected but no sound?
To fix this issue, put your Airpods back into the charging case. Wait for a few seconds and then, open the case cover. Both, the AirPod case and AirPods should display the battery percentage. When visible, remove the AirPods and use them.
How many devices can AirPods connect to?
There are no numbers as such. Any device with a compatible OS that is signed in to iCloud with an Apple ID can seamlessly integrate with the earphones.
Hope it helps!
Share on Facebook