How to connect AirPods to Android Smartphone
AirPods are not iOS-exclusive. They can pair with basically any Android device that supports Bluetooth technology. The only difference is you won't see the battery indicator flashing on your Android mobile screen and few more functions like automatic pausing when removing an AirPod Pro from your ear. Still, you still get to use more of the advanced features like Spatial Audio with dynamic head tracking to listen to your favorite music, movies, and podcasts. Here's how to connect AirPods to Android smartphone.
How to connect AirPods to Android?
Predictably,  AirPods don't connect with Android devices as easily as they connect with iPhones. The process is a bit more elaborate and involved than simply opening the AirPods case and waiting for a prompt to appear and pair the devices. So, there are few things you'll want to keep in mind if you choose to go this route and connect AirPods to Android.
On your Android device, swipe down from the top of the screen to open the Quick Settings panel, then long-press on the Bluetooth icon.
Depending on your brand, you may get Add new device or Pair new device prompt. When seen, tap the option.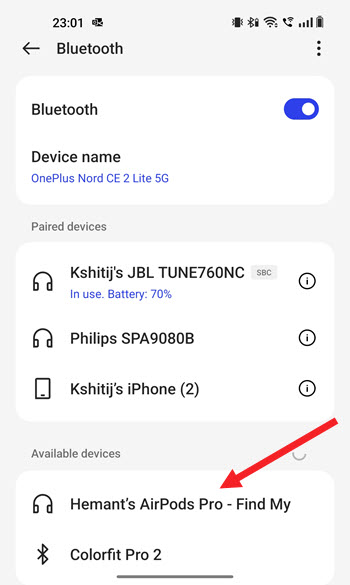 With the AirPods or AirPods Pro in the charging case, slowly open the lid.
On the rear-side of the case is a small Connect button. Press and hold it until the indicator light starts blinking white. For AirPods Max, you'll need to remove the headphone out of its smart case and then press and hold the Noise Control button until you see white light blinking just under the right ear cup.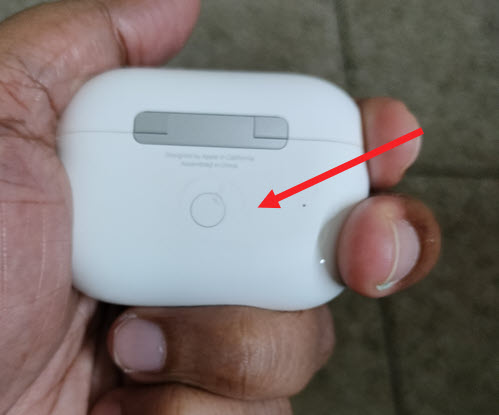 The AirPods should show up in the pairing menu on your Android smartphone. Choose them and follow the on-screen prompts.
Your AirPods are now ready for use. They'll disconnect instantly when you put them back in the case.
What features can you use with AirPods on Android?
Just like other Bluetooth supporting headphones, AirPods will function the same way and let you access the following functions:
Play and pause control by double tapping an AirPod whilst it's plugged in.
Play and pause music by pressing the AirPod Pro stem once
Move forward by pressing the stem twice quickly
Skip back by triple-pressing the stem
Press and hold the stem to activate/de-active noise cancelling.
So, if you love using Android phones but also have some subjective preference towards owning and using Apple's AirPods too, don't have to give up on any one of them. There's a way out!
Share on Facebook