Complete guide to get the spatial audio for AirPods Pro
The surround sound experience makes watching a movie a lot more exciting by extending the sound effects beyond the boundaries of the screen. With Spatial Audio for AirPods Pro, you can experience the same spatial effects through headphones and use it for your streaming services like Netflix and others.
How to get spatial audio for AirPods Pro?
Spatial Audio delivers an immersive sound experience by simulating a sphere of sound around you, which changes as you move your head. This makes you feel that sound is coming from all around you. So, if you've already paid big bucks for a pair of AirPods Pro, we'll show you how you can get this upgrade for free and start using it.
On your iPhone, go to Settings and select your AirPods Pro.
When directed to a new screen, scroll down to the Spatial Audio section and expand the Personalised Spatial Audio option.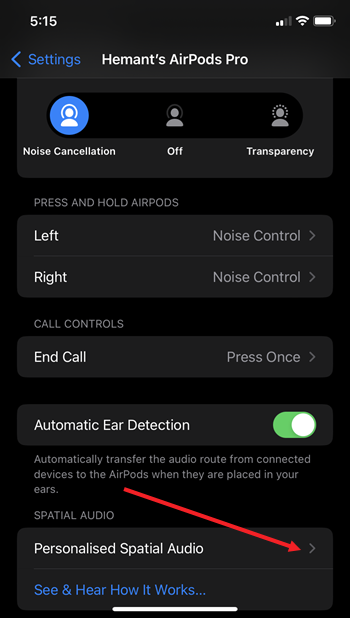 Tap the Personalise Spatial Audio link as shown in the image below. Hit the Continue button when prompted.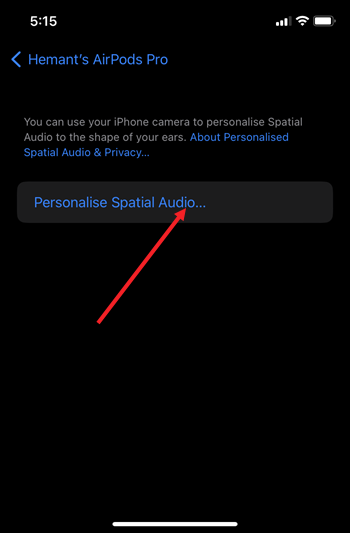 Your iPhone needs an unobscured view of your ears during scanning. So, take AirPods Pro out of your ears.
Hold your iPhone in position to allow the camera to capture your front view. Tap the Continue button to proceed further.
To complete your Personalized Spatial Audio setup, position the right side of the head in the camera frame. Follow the on-screen instructions.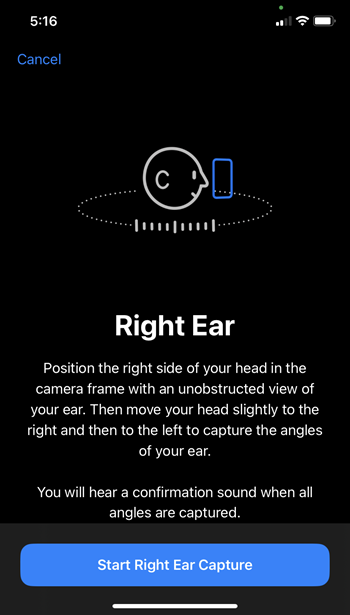 You will hear a confirmation sound when you have captured all the angles. Repeat the same process for your left ear.
After you've successfully completed the Personalised Spatial Audio setup, you'll see the confirmation. Hit the Done button to finish the process.
Plugin your earphones (choose ear tips that fit you well). Access the Control Center, Press and hold the volume bar and tap the Spatialise Stereo Head Tracked icon to choose between the Fixed and Head Tracked modes.
It can take you a little while to figure out what's so different with the Spatial mode, but when you do, you'll feel the difference and also appreciate it.
What apps use AirPods pro Spatial?
The feature works with any audio-visual content providing services like,
Netflix
Amazon Prime
Disney Plus
Hulu
HBO Go and Apple's very own Apple TV Plus app.
Does Spatial Audio work with any device?
No. Spatial Audio works only with iPhones and iPad running iOS 14.0/ iPadOS 14.0 software or later. However, the feature that lets you personalize Spatial Audio works with iPhones that are equipped with a TrueDepth Camera and running iOS 16.
Does spatial audio use more battery?
Yes! While the sound quality you experience is unique and immersive, it drains the battery power of your earphones as it must convert 5.1-channel, 7.1-channel or Dolby Atmos digital audio signals into virtual surroundings.
Hope it helps!
Share on Facebook