Low-power mode on Apple watch helps you squeeze out extra battery life
Unlike portable Power banks that shield your iPhone against battery drain and offer fast charge support, Apple Watch has limited options. However, it has a good battery life and can last at least a day on a full charge. Moreover, you can squeeze out a few extra hours of usage by enabling the low-power mode on Apple Watch. Follow along to find what's so significant about this feature and how to enable it.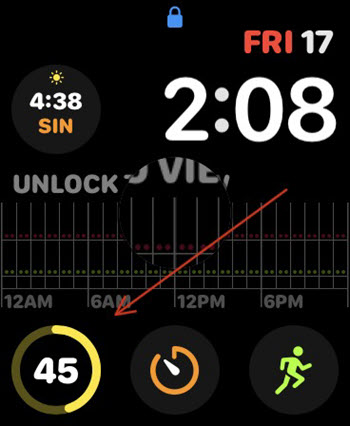 How to activate low-power mode on Apple Watch
The low-power mode on Apple Watch is a special feature that lets the smartwatch quickly switch to a low-energy mode and save battery life by limiting the sensors (Heart Rate & Sleep) as well as the mobile data and Wi-Fi connections of your incoming notifications. That way you can manage to get a few extra hours of usage between charges and avoid communication when not needed.
Press the Digital Crown on Apple Watch and when prompted to enter the passcode, tap the digits to unlock the screen.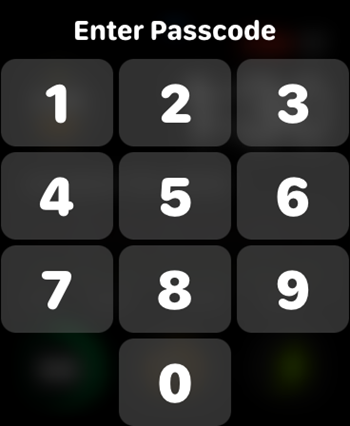 When the list of apps becomes visible to you, scroll down to the Settings option.
When the Settings menu opens, scroll down to the Battery option. Tap to expand its menu of options.
Just below the Battery Health tab of the Battery screen, you should find the Low Power Mode option. By default, the option is no enabled.
Drag the slider next to the Low Power Mode option to the On position to enable it.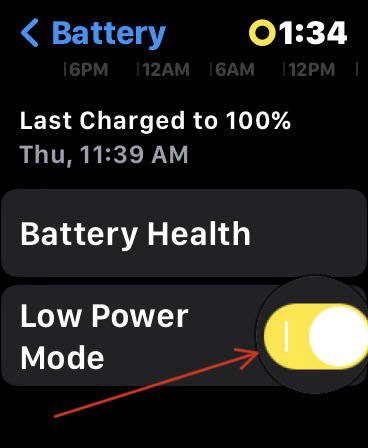 A yellow circle should appear on your smartwatch's main screen, indicating the low-power mode is now engaged and all the power-hungry features like the always-on display should take a back seat. The mode will turn off automatically when you put the Apple Watch on charge and it reaches 80% of its capacity.
Hope that makes sense!
Share on Facebook