Switch to crossfade in Spotify to remove gaps of silence between songs
The awkward moment of silence while transitioning between 2 songs in a party-like environment can ruin your mood. Thanks to crossfade in Spotify, you can get rid of this unwanted gap between tracks and continue your music playback session, uninterrupted.
How to use crossfade in Spotify to close gaps of silence between songs
Crossfade in Spotify refers to a phenomenon where the two tracks overlap for a few seconds, before the volume of first track fades out and volume of the upcoming track fades in. This prevents gaps of silence between songs and blends them well together. What's more interesting is you can not only crossfade your music but also choose the duration for it. For example, you are allowed to adjust the duration anywhere between none to 12 seconds.
Launch the Spotify app on your iPhone and enter your log in details. You can log in using your Facebook, Apple ID, Google account or your phone number. Tap the Home tab at the bottom of the app screen.
Tap the Settings icon in the upper-right corner of the Home Screen. It is visible as the cog-wheel icon.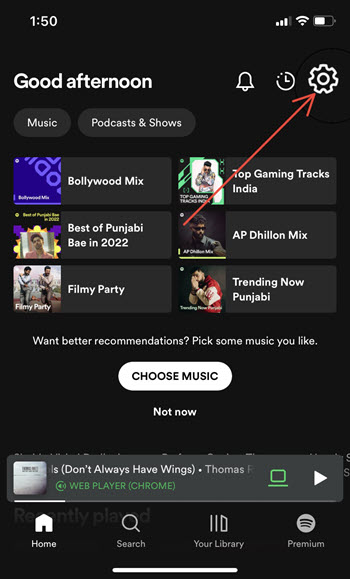 When directed to a new screen, scroll down to the Playback option. Tap the side-arrow next to it to expand the Playback options.
To allow seamless transitions between songs on select playlists, toggle on the Gapless Playback and Automix options. The Automix option allows beat-matched seamless transitions between songs on select Spotify playlists and works even on Shuffle. It is important to mention here that you can't set Automix when using Spotify Connect.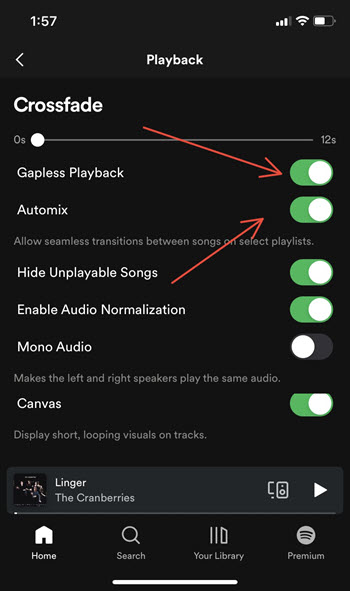 Under Crossfade, drag the slider to select the crossfade length.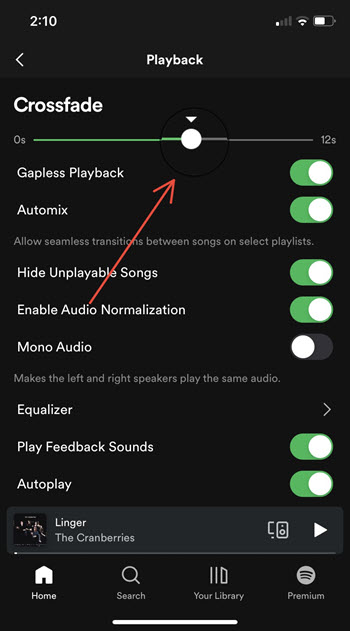 So, if you are in a party-like environment where you cannot afford to have gaps in between songs, switch to the Crossfade in Spotify and enjoy your favorite music.
Hope it helps!
Also read: View song lyrics in Apple Music in a scrolling karaoke-style
Share on Facebook