Check Weather on Apple Watch right from your wrist
You can stay informed with reliable weather forecast updates through the Apple Watch Weather app. It offers quick access to essential weather information provided by the world's leading weather provider and the most trusted source–the Weather Channel. So, if you are interested in checking out the forecast for the day ahead, here's how to check the weather on Apple Watch.
How to check the weather on Apple Watch Weather app?
When you'll check the weather on Apple Watch, the app will display the forecast for your current location. You can add more places to it and get information about the air quality, humidity, wind speed or real-time rain alerts.
Unlock your Apple Watch. Press the Digital Crown to go to apps. Choose the Weather app.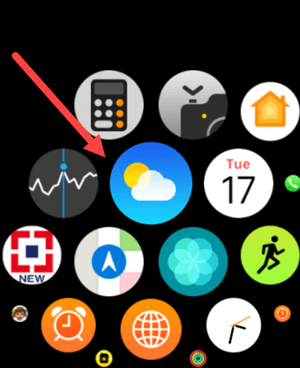 Tap on a city name. If your city name is not on the list, add it to the list. Just scroll down to tap the Add City option.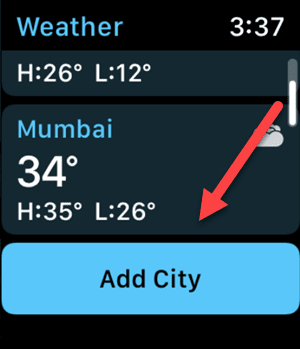 Use Dictation, Scribble, or Keyboard to enter the city name. Tap Done when you have added your city name to the list successfully.
Then, to get your city's weather information at a glance, select your city and tap the display to cycle through hourly forecasts of rain, conditions, or temperature.
To check the air quality in a region, UV index, and wind speed information, just scroll down.
If there's no Weather app on Apple watch, make sure you've enabled Location Services. Also, if you are using a third-party weather app (such as Yahoo Weather) for your watch face complications, try removing it. This will automatically switch you to Apple's built-in Weather app.
Weather not loading on Apple Watch?
To fix this issue, open the Watch app on your iPhone. Switch to the 'My Watch' tab. Then, navigate to the Weather option, choose the Default City and tap the Current Location heading. Select a city and verify through the Settings if the Location Services are On.
That's all there is to it. Hope it helps!
Also read: How to convert weather unit from Fahrenheit into Celsius.
Share on Facebook